The 80-year-old, who lived in London, was a keen promoter of music from his homeland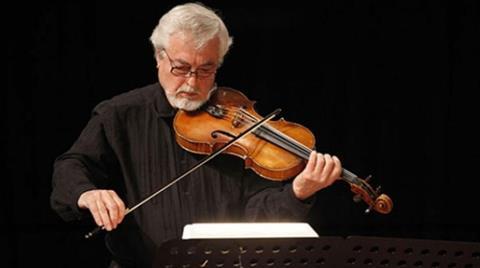 Turkish violist Ruşen Güneş died on 29 May aged 80. Despite living in London for more than 50 years, Güneş never lost touch with his native Turkey, championing the work of its composers and being named a State Artist of the Republic of Turkey in 1998. In the UK he became principal viola of the London Philharmonic Orchestra (1979–87) and BBC Symphony Orchestra (1988–2000).
Born in Ankara, Güneş initially studied the violin at the Ankara State Conservatory. He then joined the city's Presidential Symphony Orchestra for two years, during which time he gave the Turkish premieres of the violin concertos by Walton, Hindemith and Bartók. In 1963 he won a scholarship to study at London's Royal College of Music, where he switched to the viola. After graduation he won a place in the Royal Philharmonic Orchestra, then the BBC Symphony. In 1972 he became principal viola of the Royal Opera House Orchestra in Covent Garden. He also performed with the English Concert and the English Chamber Orchestra as principal viola.
As a champion of Turkish music, Güneş premiered works by Adnan Saygun, Necil Kazim Akses, İlhan Usmanbaş and Yalçın Tura, who composed pieces especially for him. He was also a tutor at the Yaşar University in Izmir, and gave masterclasses at Istanbul's Istanbul Mimar Sinan Fine Art University. He was the subject of a biography by Orhan Ahıskal, Viyola Düştü Yola: Ruşen Güneş, published in 2014.
Güneş was also a prolific poet and author of short stories. As a composer he set the poems of Turkey's Orhan Veli Kanık to music for viola and piano.