Students of the specialist music school receive high marks in their A-level results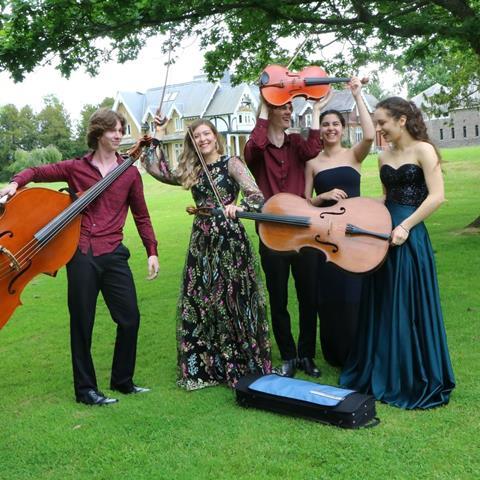 The Yehudi Menuhin School (YMS) has received a 100% pass rate in this year's A-level results with over 75% of students awarded awarded A*- B grades.
'This is an exceptional achievement, and we are especially pleased that the hard work our pupils have put into their academic study has been rewarded with excellent grades,' Ben Gudgeon, the headmaster said. 'These results speak of the power of music to bolster academic study.'
Leavers from the music school have accepted offers from universities and conservatoires across the world such as the University of Music 'Hanns Eisler' in Berlin, the Juilliard School in New York, University of Music and Performing Arts in Vienna, the Guildhall School of Music and Drama, the Royal College of Music, and the University of Cambridge. However more than half of the existing year 13s will stay at YMS for an extra year to focus on their musical studies.
Across the country top grades for A-level results for England, Wales and Northern Ireland have fallen from last year, with 36.4% of all grades marked at A* or A. It was also the first year for T results, a technical qualification broadly equivalent to three A-levels involving a mix of classroom learning and industry placements. Overall, 425,000 students have got a place in university or college, the second highest in UCAS records.
YMS was founded by violinist Yehudi Menuhin in Surrey in 1963 to provide a place for musically gifted children from around the world developing their talents to the highest level, regardless of their economic background.
Famous alumni include violinists Nicola Benedetti, Tasmin Little and Nigel Kennedy; and popular classical comedy duo pianist Hyung-Ki Joo and violinist Aleksey Igudesman.