Organisers make 'extraordinarily distressing' decision to cancel in light of the coronavirus pandemic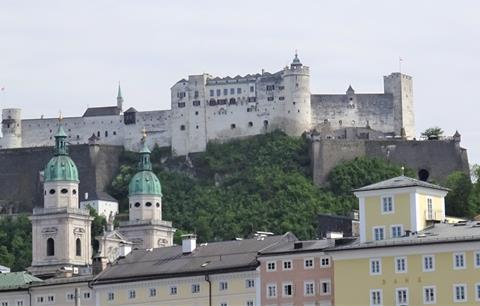 The Hohensalzburg Festung or fortress, Salzburg, Austria Photo Rosser1954
The 2020 Salzburg Easter Festival, which is due to run 4 to 13 April, has been cancelled in response to the coronavirus pandemic.
A press release just issued by the festival reads:
Impossibility of holding the 2020 Salzburg Easter Festival because of the coronavirus pandemic
'On account of the current legal situation, the developments of recent days and the earnest expectations for the near future, the General Meeting, the Advisory Board and the Management of the Salzburg Easter Festival GmbH were on 12 March 2020 compelled to announce, with great regret, that it will be impossible to hold the 2020 Easter Festival, not least because of the prospect of an official prohibition.
'For the management, employees and artists who have been engaged in long-term preparations for the 2020 Easter Festival, this cancellation is extraordinarily distressing. Naturally, we shall make our contribution to the official measures aimed at containing the pandemic, also to protect our audiences, our artists and the population.'
The festival programme this year includes Janine Jansen performing Beethoven's Violin Concerto with Staatskapelle Dresden. Jansen was due to be presented The Herbert von Karajan Prize during the festival.