The violinist is raising money for UK charity Help Musicians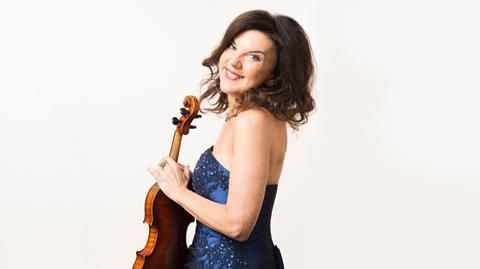 More often the preserve of reality TV stars than classical musicians, paid-for personalised video messages have become increasingly popular in recent months. British violinist Tasmin Little is now recording greetings and short pieces, however, in exchange for a donation to UK charity Help Musicians.
Offering support to musicians at all stage of their careers, Help Musicians has recently been inundated with requests from players left without work during the Covid-19 pandemic. Little's initiative follows the announcement of her new role as an ambassador for the charity's work
Read: Hilary Hahn donates $25,000 award to music education charity
Read: Viola player raises £16,000 in charity walk for his 100th birthday

Read: London Music Masters waives group teacher training fee
In an example posted on the violinist's website, she sends her best wishes to a couple celebrating their 27th wedding anniversary and performs the Gavotte from Bach's E major Partita for Solo Violin. Fans are asked to give £35 to Help Musicians in exchange for the video recording.
Little, who this year was forced to postpone her retirement from the concert stage, said 'It was important for me to do whatever I could to raise funds and the charity has been appreciated by musicians far and wide for the immense help that has been given to so many during this hugely difficult time. I am looking forward to adding my further support in the future and being part of this important charity.'