In response to the impact of Covid-19 on the arts, the music education charity will waive its course fee for the 2020/21 cohort of Team Teach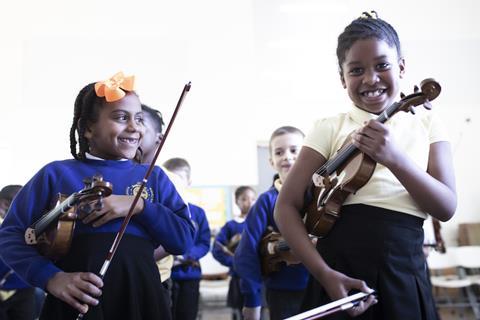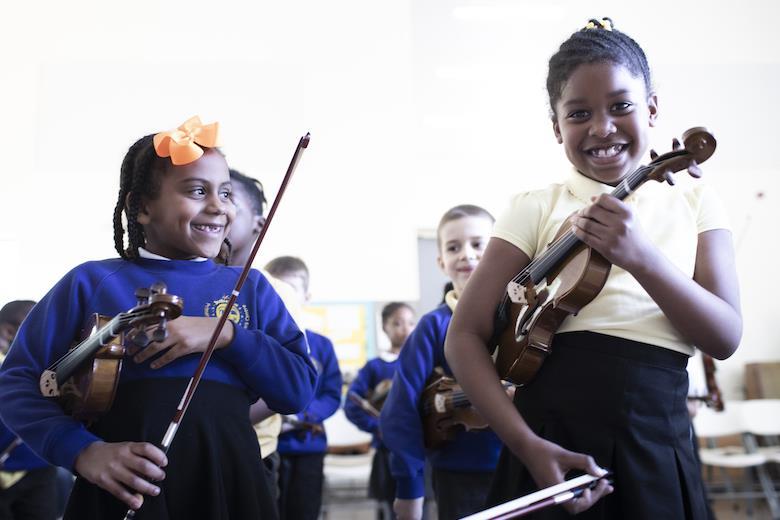 The music education charity London Music Masters (LMM) has today announced that it will waive the entire course fee for the 2020/21 cohort of Team Teach, its one-year course in group instrument teaching, in response to the precarious impact of the Covid-19 pandemic on the arts.
London Music Masters has taken the decision to forgo the original Team Teach course fee of £2,750 as part of the charity's commitment to support the music teachers across the country and the continued growth of the sector. The charity has stressed that it is now more important than ever to have outstanding candidates join Team Teach.
LMM's Executive Director Rob Adediran said: 'Self-employed teachers have been some of the hardest hit financially by the economic upheaval caused by the coronavirus. Many of them fall between the cracks of the government's support. When this crisis is over, we will need a confident, equipped and resilient music teaching workforce to help reignite the creative voice of our nation's children. In recognition of this need, London Music Masters is entirely waiving the fees for its yearlong professional development programme, Team Teach, which is aimed at musicians who teach children in a group setting.'
He continued: 'We see this as an investment in the future of our nation's children - the vast majority of whom first learn to play a musical instrument in a group. Our hope is that this decision will give music teachers the confidence to commit to a 12-month training programme which could transform the way they work for years to come.'
Team Teach, which is a PGCEi (Post Graduate Certificate in Education International), launched in 2019 in partnership with Birmingham City University (BCU). In the midst of the Covid-19 pandemic, the current 2019/2020 Team Teach cohort are completing their course through online learning.
For any musicians wishing to enrol on Team Teach without incurring fees, please apply here.