In addition 71% are afflicted with anxiety and panic attacks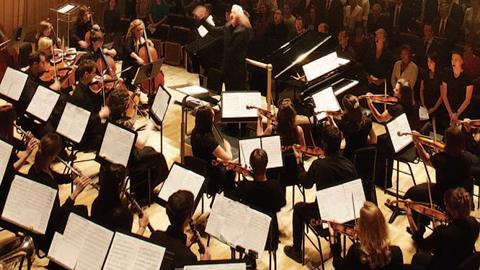 A survey published by Help Musicians UK has found that 65 per cent of musicians have suffered from depression, while 71 per cent are afflicted with anxiety and panic attacks.
The study, conducted by the University of Westminster and MusicTank, is the largest of its kind with over 2,200 respondents, and suggests that musicians may be up to three times more likely to suffer from mental health issues compared to the wider public.
Respondents attributed 'poor working conditions within the industry', including 'the difficulty of sustaining a living, anti-social working hours, exhaustion and the inability to plan their time/future' as reasons for mental health problems.
The majority of respondents (66.2 per cent) were between the ages of 18 and 35, while 55.2 per cent were male and 43.9 per cent were female. 31.2 per cent of the respondents described themselves as classical musicians and 34.7 per cent as pop artists.
'Sadly the results of this survey don't come as a surprise and paint a concerning picture of the conditions for those working in the music industry,' said HMUK chief executive Richard Robinson. 'This survey is a vital first step in helping us to establish the scale of the problem and it highlights the importance of the next phases of the survey, which will provide us with recommendations for launching the first music industry specific mental health service.'
Read: Study suggests orchestral first violins experience highest stress levels