Three violinists, two violists, two cellists and three string quartets pick up career development boost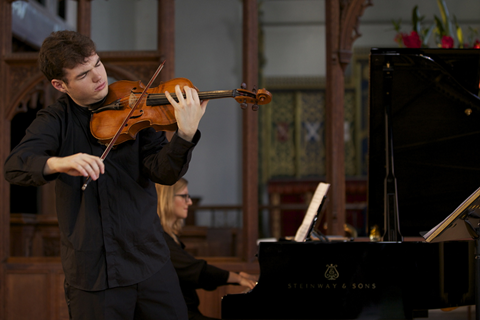 The London-based Hattori Foundation, which offers awards to young musicians judged by audition, has announced its Senior Award winners for 2018.
The awards are given to instrumentalists and ensembles aged 21 to 27 based in the UK who show promise of an international career and are intended to assist in achieving that goal, with each musician being asked to specify what the award will enable to do – this could include attending masterclasses, travel expenses to enter competitions, or simply towards living costs during study.
The 2018 intake includes violinists Rosa Hartley, Julia Hwang and Ionel Manciu, violists Alexander McFarlane and Timothy Ridout, cellists Jamal Aliyev and Indira Grier, and the Barbican, Marmen and Zelkova quartets.
Award winners also included pianists Andrei Iliushkin, Łukasz Krupiński and Cristian Sandrin, guitarist Andrey Lebedev, trumpter Matilda Lloyd, bassoonist Petr Sedlak, and flautist Daniel Shao.
Previous award winners include Maxim Rysanov, Lawrence Power, Thomas Gould, the Belcea Quartet, Leonard Elschenbroich and Matthew Trusler.