The talk is part of Kirill Gerstein Invites, a series in which leading musical figures speak about a topic of their choice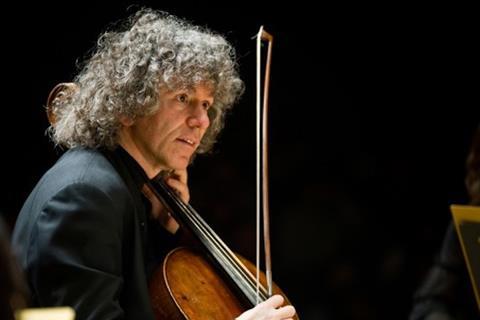 As part of Kirill Gerstein Invites, a series - hosted by Kronberg Academy - in which the pianist Kirill Gerstein invites leading figures from the musical world to speak about a topic of their choice, the cellist Steven Isserlis is to give a talk on Wednesday 20 January at 5pm GMT about Beethoven's five sonatas for piano and cello. The talk, which is free to join, can be accessed by registering here.
On registration, an email with instructions on joining is sent automatically. Students and guests have a chance to interact and pose questions via chat, audio or video. The expected duration is circa 2 hours.
Read: Sentimental Work: Steven Isserlis
Watch: Working from home: Steven Isserlis gives an online children's concert
Watch: Auner Quartett plus colleagues play Beethoven's Grosse Fuge
Isserlis, who recorded Beethoven's sonatas for Hyperion with pianist Robert Levin 2014, will be using musical illustrations from his recordings to help describe the trajectory of Beethoven's output across the three supposed periods of his creative life.
Previous speakers at Gerstein's online forums, which began in April 2020, have included Gary Burton, Matthew Aucoin, Andreas Staier, Alex Ross, Iván Fischer, Ian Bostridge, Gergely Fazekas, Brad Mehldau and Thomas Adès.