The Junior and Senior Division finals saw a cellist and violinist take home first prize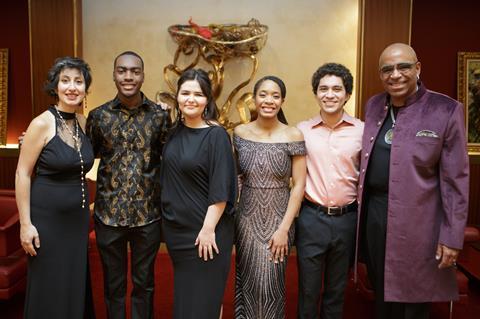 Read more news articles here
On 27 and 28 January, the finals of the annual Sphinx Competition took place in Detroit MI, US. 17-year-old cellist Brandon Leonard was awarded first prize in the Junior Division, while violinist Njioma Chinyere Grevious, 23, took home first prize in the Senior Division. Leonard won $10,000, solo concert engagements and a radio performance opportunity, and Grevious received the $50,000 Robert Frederick Smith Prize and solo concert engagements with major orchestras. She also received the Audience Choice Prize, worth $5,000.
In the Junior Division, violinist Gabriela Salvador Riera, 16, won second prize and $5,000, while 17-year-old cellist Vincent Garcia-Hettinger was awarded third prize and $3,000. In the Senior Division, second prize and $20,000 went to violinist Alejandra Switala, while third prize and $10,000 were awarded to violist Dillon Scott.
Leonard, originally from Stone Mountain, GA, US, currently studies with Karen Freer at the Atlanta Symphony Orchestra Talent Development Program. In 2020 he received second prize in the Sphinx Competition Junior Division. His other notable achievements include participation in the Tanglewood Junior Strings Intensive programme, as well as leading the cello section in several youth orchestras.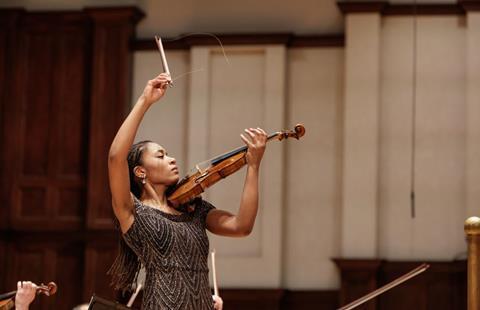 Grevious, originally from Boston, MA, US, is a graduate of the Juilliard School and current member of the Abeo Quartet. The quartet is the University of Delaware's Graduate String Quartet in Residence, where it is mentored by the Calidore Quartet. She is a recipient of the Juilliard School's John Erskine Prize as well as the Music Academy of the West Keston-Max Fellowship to study and perform with the London Symphony Orchestra in 2022.
The 2023 competition jury comprised Joseph Conyers, Zuill Bailey, Juan-Miguel Hernandez, Patrice Jackson, Jennifer Koh, Michael Kondziolka, and Erik Ronmark. All finalists performed with the Sphinx Symphony Orchestra under the baton of Kalena Bovell.
The Sphinx Organization, which organised the competition, aims the celebrate Black and Latinx classical string players from around the world with its annual competition and a range of programmes throughout the year. Past Sphinx Competition winners include Randall Goosby, Tai Murray and Elena Urioste.