A copy of Paganini's 'del Gesù' violin 'Il Cannone' made by Luiz Amorim will be auctioned by Tarisio later this month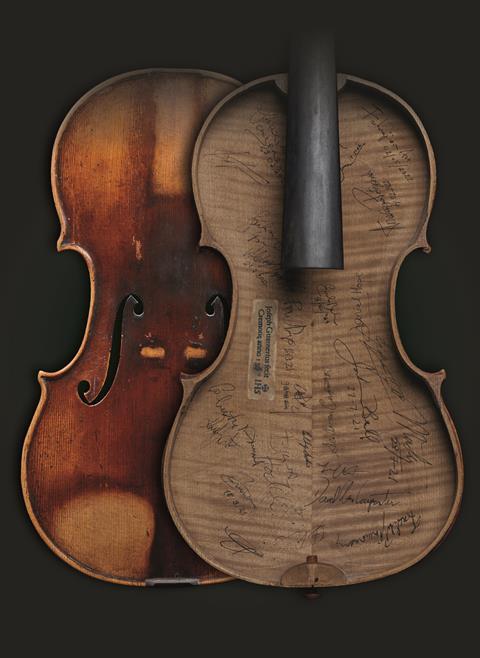 Read more news articles here
On 24 October, Tarisio in Berlin will auction a copy of the 1743 'Il Cannone' Guarneri 'del Gesù' violin to raise funds for music education in Brazilian favelas, facilitated by Instituto Baccarelli.. Known as 'Il Cannone Giramondo', the globetrotting violin boasts signatures from numerous well known violinists and was crafted by luthier Luiz Amorim in Cremona in 2021.
Violinist Francesca Dego is the ambassador of the initiative and was the first to sign the inside of the violin: 'I remember with emotion the lightness of the bottom of the "Cannone Giramondo" in my hands, a thin and elegant wooden plate ready to receive my signature,' she recalls. 'Since that moment I have been followed by many colleagues, many of whom I know have been equally excited: the charity project, of enormous importance, especially in difficult times like this, and the awareness of bringing hope with such a special means gives me the shivers.'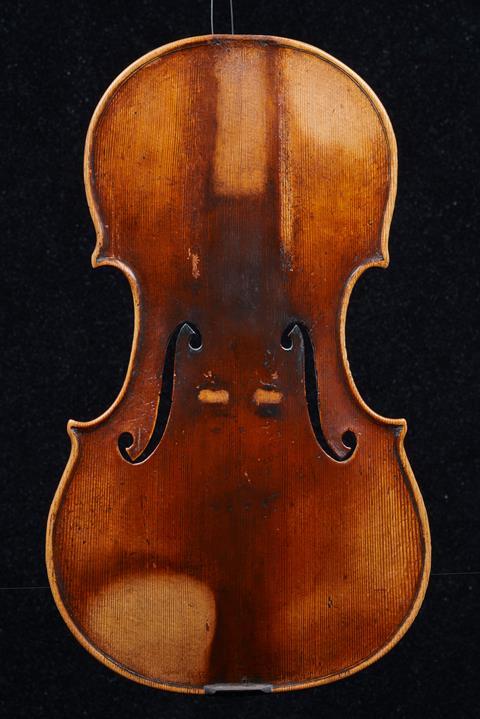 The violin travelled the world and has collected the signatures of Aleksey Igudesman, Anastasiya Petryshak, Augustin Hadelich, Boris Brovtsyn, Daniel Hope, David Carpenter, David Garrett, Elly Suh, Emanuelle Baldini, Esther Abrami, Fabrizio von Arx, Frank Peter Zimmermann, Giuseppe Gibboni, Ilya Gringolts, Joshua Bell, Julia Fischer, Lauren Carpenter, Maxim Vengerov, Philippe Quint, Ray Chen, Roman Simovic, Salvatore Accardo, Schlomo Mintz, Sean Carpenter, Stefan Milenkovich and Xiaoming Wang.
Following the auction on 24 October, the funds will go towards the Instituto Baccarelli, a non-governmental organisation that provides musical education to youths in poverty. The institute aims to bring music education to children living in Brazilian favelas, and in turn contributes to social development in the area.
Bidding opens on 11 October at 11am CET and closes at 2.45pm CET on 24 October. The auction can be viewed here.