US violinist will share role at RSNO with current incumbent Maya Iwabuchi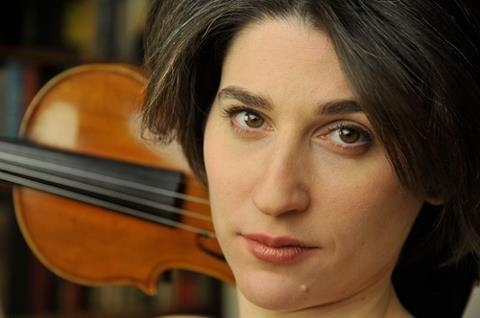 Sharon Roffman, a graduate of the Juilliard School and the Cleveland Institute of Music, has been appointed joint leader of the Royal Scottish National Orchestra (RSNO) and will be sharing the role with Maya Iwabuchi, who took the chair in 2011.
Roffman, who first played with the orchestra in March 2016, will be taking on the post in early 2018. She has a varied career, incorporating orchestra, chamber and solo performance, as well as a dedication to education work.
She has performed as guest concertmaster of the Scottish Chamber Orchestra, Swedish Radio Symphony, Royal Scottish National Orchestra, the BBC Philharmonic, Orchestre d'Auvergne, and Orpheus Chamber Orchestra, and was 'violon solo' of the Orchestre National du Capitole de Toulouse (2016-17 and a member of Orchestre National de France from 2009-2011. She is a regular guest member of the Australian Chamber Orchestra and the Mahler Chamber Orchestra.
Roffman's education work includes setting up ClassNotes, a non-profit chamber music ensemble dedicated to introducing young people to classical music, and being appointed principal curriculum developer of the Australian Chamber Orchestra.
'From the first note I played with the RSNO I felt an instant camaraderie with the musicians and a common artistic vision. I'm so excited to join the RSNO team, discover Glasgow and connect with the community here, and most of all, I'm proud to share the stage with these wonderful colleagues with whom I look forward to many moments of exhilarating music-making together.'
RSNO music director Peter Oundjian commented: 'Sharon is such a gifted musician and a marvellous fit for the RSNO, and I'm delighted that she has accepted the position. Her experience and tenacity will bring increased strength to our unit. Furthermore, her enthusiasm for music education is totally aligned with the RSNO's commitment to broadening the appeal of orchestral music. I very much look forward to welcoming her to the orchestra.'
Roffman plays a 1776 G. B. Guadagnini violin.