The competition was originally scheduled to take place this July 2020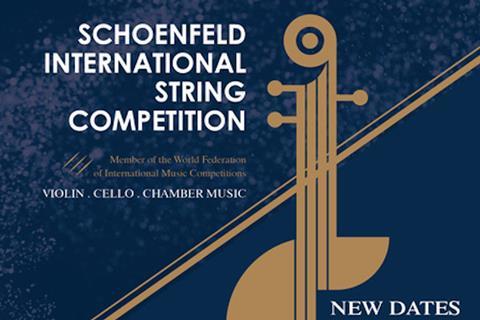 Responding to the coronavirus pandemic, the organisers behind the 5th Schoenfeld International String Competition have decided to postpone this year's edition from 15-29 July. It will now take place from 2-16 December 2020 in Harbin, China.
Read: The Legacy of Alice Schoenfeld (1921-2019)
Read: Schoenfeld International String Competition 2020 announces deadline extension and changes to applications procedure
Read: Schoenfeld International String Competition launches 5th edition in Harbin
Sitting on the jury will be:
Jean-Jacques Kantorow (France), Arto Noras (Finland), Claudio Bohórquez (Germany), Alexander Chaushian (UK/Armenia), Jinjoo Cho (Korea), Young-Chang Cho (Germany/Korea), Michael Frischenschlager (Austria), Stefan Popov (UK/Bulgaria), Linus Roth (Germany) and Lina Yu (China)
Details of shortlisted candidates are still to be announced.