The Schoenfeld International String Competition in Harbin, China pays tribute to its founder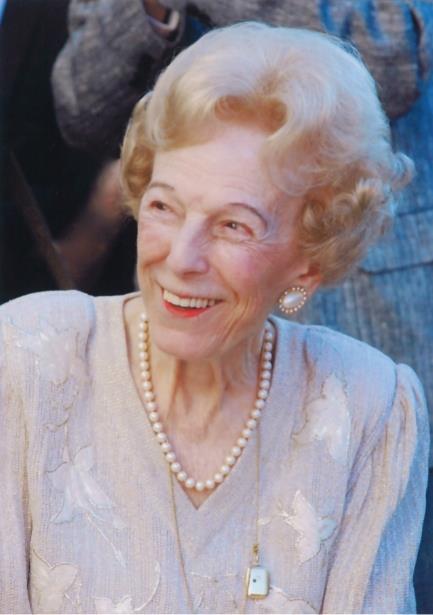 In May last year the internationally acclaimed violinist and pedagogue Alice Schoenfeld died at the age of 98. Over her long and productive career, Schoenfeld made many important contributions to classical music and to aspiring young string performers. Among those contributions, and an important part of her lasting legacy, is the biannual Schoenfeld International String Competition which she founded in 2013.
Alice and her sister, the cellist Eleonore Schoenfeld (1926-2008), both joined the faculty of the Thornton School of Music at the University of Southern California in 1959. Their commitment to music education and to excellence in Austro-German string playing was lifelong, and among their students were classical music stars such as Suli Xue, Anne Akiko Meyers, Timothy Landauer, and cellist Nathaniel Rosen, the first American to win the International Tchaikovsky Competition.
A distinctive feature of their careers was their early interest in China and in championing intercultural connections with the Chinese people via classical music. They were among the first internationally recognised musicians to visit China in the 1980s, when formal diplomatic relations were established between the Chinese and American governments. They were also among the earliest guides for the many young Chinese musicians who went on to study at top American schools and conservatories. Not only did they shepherd young Chinese students through their own studios at Thornton, they also facilitated connections between aspiring string players and conservatory leaders throughout the United States and Europe.
For their pedagogical achievements, the University of Southern California honoured the sisters in 2012 by renaming the Alice and Eleonore Schoenfeld Symphonic Hall and creating the endowed Schoenfeld teaching chair.
At Alice's funeral last year, Suli Xue, current president of the Schoenfeld International Music Society and artistic director of Schoenfeld International String Competition, said, 'It was my great fortune and honour to be a student of Professor Alice Schoenfeld, and later a colleague of hers for more than 20 years when we taught together at USC's Thornton School. My musical career and artistic development owe her an incredible debt. Whenever I expressed my gratitude to her, and told her that I could never repay her, she would always reply, 'Suli, do you know what is the best gift for me? Your artistic achievement is the best gift and reward.'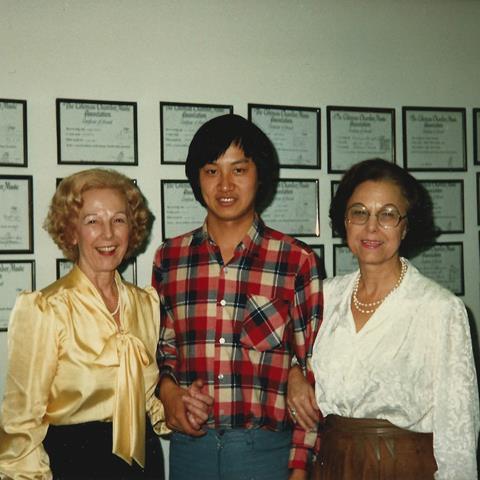 In 2013, Alice made a substantial financial gift to create the Schoenfeld International Music Competition and Schoenfeld International Music Society. The following year, Suli brought the competition to Harbin, China's 'Music City'. The Competition has now held four successful editions and has become one of the most important multi-disciplinary string competitions in the world. In addition to the violin and cello divisions, created in memory of the namesake violinist and cellist sisters, Alice designed a chamber music category. This category was especially welcome in China which lacks international chamber music contests.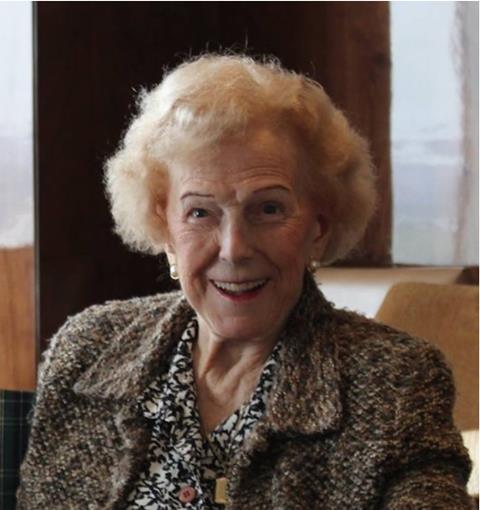 In her later years, Alice visited Hong Kong in 2013, and Harbin in 2014 and 2016, sparing no effort to promote and support the Competition in person. During her visits, Alice was warmly welcomed by Heilongjiang provincial and municipal leaders. Together, political and artistic leadership came together to witness this breakthrough in Harbin's musical development.
In 2017, the Competition achieved an important milestone when it was invited to become a member of the World Federation of International Music Competitions. Alice's leadership was key to winning the important support of the local government, and her artistic leadership has provided guidance for The Schoenfeld's staff to the present day.
Past competition laureates, such as violinists Jinjoo Cho, Ji-won Song and Bomsori Kim; cellists Zlatomir Fung, Christoph Croisé and Anastasia Kobekina; and chamber ensembles the Goldmund String Quartet and Notos Piano Quartet have received recognition for their impressive achievements at other great competitions, such as the gold medal of Tchaikovsky International Music Competition, International Violin Competition of Indianapolis, and the Carl Nelson International Competition. The Schoenfeld has become an important part of their successful careers.
The recently appointed Secretary-General of WFIMC, Florian Riem, pointed out that, 'In these times when everything is over-commercialised, we need to look at what competitions can bring out in an artist […] We, the World Federation of International Music Competitions, would like to applaud the Schoenfeld International String Competition in the beautiful Music City of Harbin for their efforts in setting an exemplary standard to our industry.'
Zubin Metha, the legendary conductor, reunited with Alice in Harbin in 2016 and spoke highly of her and her sisters' lifelong contributions: 'I will always have great respect for and cherished memories of the wonderful art of these two great musicians!'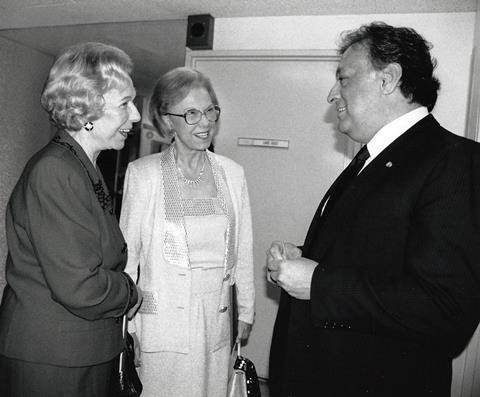 As teachers, the sisters declared their guiding aspiration to be to 'connecting the world with love and music', and in this difficult time of global coronavirus pandemic that aspiration is as vital as ever.
Under Suli Xue's leadership and the valuable support of the Schoenfeld's 2020 jury chairs, string masters Arto Noras and Jean-Jacques Kantorow, the administration of the Competition is hard at work to exceed the high artistic standards of its previous incarnations in its fifth edition. The contest's organisers are working hard towards realising a safe and beautiful experience for audiences and competitors in July 2020, while at the same time making contingency plans to produce the Competition at a later date should conditions not allow summer meetings. The competition has also extended its application deadline to 15 May to allow young musicians to better prepare in challenging circumstances.
Though this unprecedented global crisis is a time of great uncertainty, it can also provide the opportunity to re-examine longstanding practices. As Alice Schoenfeld said, international competition 'serves not only to find the best of the best, but more importantly to bring people together'. Competitions provide a powerful means of promoting understanding not just of music, but also of cultural and artistic differences around the world.
The Schoenfeld's leaders are committed to doing their best work as a tribute to the late Alice Schoenfeld. As one of the most important competitions held in this difficult time, the Schoenfeld International String Competition will continue to serve as a platform for the talented musicians of every new generation, a beacon of pride for the city of Harbin, and a celebration of artistic life.
Text provided by Dr. Sisi Ye (CEO of Schoenfeld International String Competition and researcher of South China Normal University)
For more information, please visit: schoenfeldcompetition.com