Competition based in Harbin, China, reveals names of violinists, cellists and chamber groups that have been invited to live rounds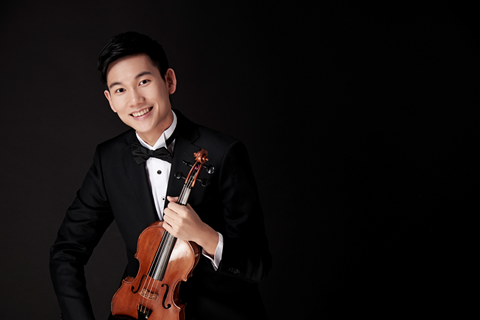 The Alice & Eleonore Schoenfeld International String Competition (SISC), taking place from 18 to 30 July in Harbin, China, has announced the candidates in its violin, cello and chamber music categories.
The first prize in the violin and cello divisions is $30,000, with $20,000 going to the winners in the chamber group category – open to string quartets, piano trios and piano quartets. The competition is admitting 35 violinists, 35 cellists and five chamber groups to its live rounds.
They are:
Violins
Tong Chen, China
Lorenz Chen, Germany
Peiyuan Chen, China
Pamela Liucong Feng, China
Marco Gialluca, Italy
Shucong He, China
Yuval Herz, Israel/Germany
SeMi Hong, South Korea
Maomao Huang, China
Elena Kawazu, USA
Gyehee Kim, South Korea
Sojeong Kim, South Korea
Jee Won Kim, South Korea
Kunwha Lee, South Korea
YoungJune Lee, South Korea
Eri Masaoka, Japan
Michiru Matsuyama, Japan
Nuné Meli,k Canada/Armenia
Albrecht Menzel, Germany
Sungmi Park, South Korea
Jinsu Park, South Korea
Diana Poghosyan, Spain
Yeri Roh, South Korea
Felicitas Schiffner, Germany
Lukas Stepp, Germany
Suliman Tekalli, USA
Yukiko Uno, Japan
Eimi Wakui, Japan
Guolong Wang, China
Wendi Wang, China
Xiyue Wu, China
Vasyl Zatsikha, Ukraine
Pinhua Zeng, China
Kehan Zhang, China
Alex Hao Zhou, USA
Cellos
Nepomuk Braun, Germany
Saebom Byun, South Korea
Manxuan Cao, China
Sai Sai Ding, China
Madeleine Douçot, France
Irene Enzlin, Netherlands
Benjamin Fried, USA
Zlatomir Fung, USA
Jérémy Garbarg, France
Anouchka Hack, Germany
Julia Hagen, Austria
Tung-Lin Hsieh, Chinese Taipei
Sunnat Ibragimov, Uzbekistan
Mansur Kadirov, Uzbekistan
Evan Kahn, USA
Mateusz Kaminski, Poland
Rustem Khamidullin, Russia
Anastasia Kobekina, Russia
Dora Kokas, Hungary
Anna Koshkina, Russia
Hoe Chan Lee, South Korea
Minjin Lee, South Korea
Mon-Puo Lee, Spain
Jeongheon Nam, South Korea
Jonas Palm, Germany
Chang Pan, China
Gunwoo Park, South Korea
Florian Pons, France
Maxime Quennesson, France
Lev Sivkov, Russia
Ivan Skanavi, Russia
Anton Spronk, Netherlands/Switzerland
Xiaotang Xu, China
Suyeon Yu, South Korea
Zimo Zhai, China
Chamber groups
Delta Piano Trio (Netherlands)
Gallant Quartet (China)
Rhythms Quartet (China)
Ulysses Quartet (USA)
Yaracuy String Quartet (Venezuela)
Click here to view a video trailer for the competition
The Strad is an official media partner of the Schoenfeld International String Competition - Harbin 2018