Colombian cellist, 23, picks up $35,000 cash prize from the Starker Foundation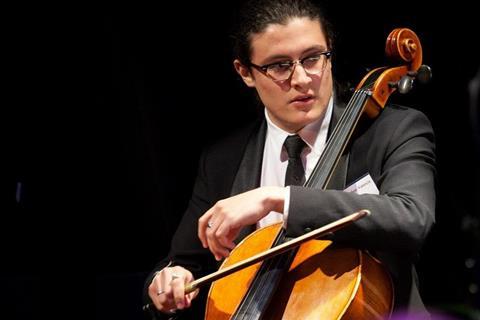 The 23-year-old cellist Santiago Cañón Valencia has been awarded the 2018 János Starker Award, worth $35,000.
Granted to cellists under the age of 30 'who have already begun a significant career in music', the prize was created in memory of legendary Hungarian-American cellist and pedagogue János Starker, who died in 2013 at the age of 88.
The award is decided based on the submission of an unedited video of six works, representing Pre-Classical, Classical, Romantic, 20th-Century and Contemporary music.
Santiago Cañón Valencia was born in Bogotá in 1995, and studied with Henryk Zarzycki, before doing his bachelor's degree with James Tennant at the University of Waikato in Hamilton, New Zealand, and postgraduate studies with Andrés Diaz at Southern Methodist University, Dallas.
Since 2017 he has been studying at the Kronberg Academy with Wolfgang Emanuel Schmidt.
His competition successes to date include third prize at the 2017 Queen Elisabeth Competition, first prize at the 2016 Carlos Prieto International Cello Competition, third prize at the 2014 Pablo Casals International Cello Competition in Budapest and second prize at the 2012 Johansen International Competition for Young String Players.
His debut recording, Solo, featuring works by Cassadó, Ginastera and Kodály was given a 'Strad Recommends' star when it was reviewed in the January 2013 issue.