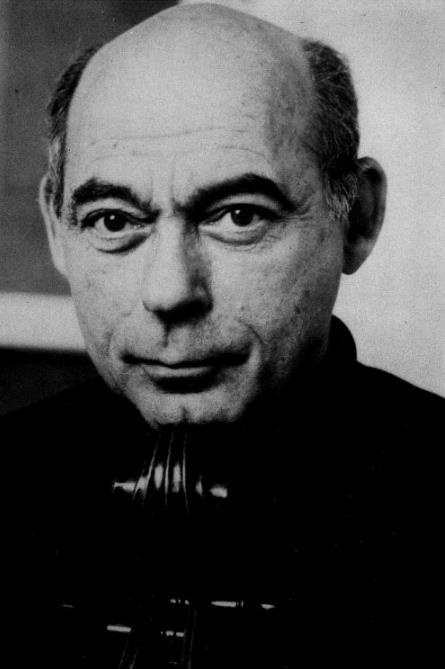 The renowned cellist and pedagogue János Starker has died at the age of 88. The Hungarian-born musician, who emigrated to the US in 1948, taught at the Indiana University Jacobs School of Music for over 50 years. Among the hundreds of students he taught in his career were Gary Hoffman, Maria Kliegel and Tsuyoshi Tsutsumi, who all performed at his 75th birthday celebrations in 1999. A prolific recording artist, Starker made more than 160 recordings over the course of his playing career.

Born in 1924, Starker was a child prodigy who gave his first public performance at the age of six and began teaching other children two years later. He studied at the Franz Liszt Academy of Music under Adolf Schiffer, and aged twelve, he began playing professionally. At the age of 21 he became principal cellist at the Budapest Philharmonic and Opera orchestras, but left Hungary after just one year.

After spending time in Vienna, Geneva and Paris, Starker was invited by Antal Doráti to become principal cellist of the Dallas Symphony Orchestra. He moved to New York in 1949 to play in the Metropolitan Opera Orchestra under Fritz Reiner, with whom he considered he had 'a father–son relationship'. When in 1952 Reiner became music director of the Chicago Symphony Orchestra, Starker accompanied him, performing in the orchestra for five years.

In 1958 Starker took up a teaching position at the Jacobs School of Music and resumed his solo career. In 1961 he published An Organised Method of String Playing. In his 2005 memoir The World of Music According to Starker, he stated that the method had its genesis after Starker witnessed a terrible concert by Yehudi Menuhin. It motivated him to spend a year analysing his own technique and formulating his own approach to cello playing.

In an interview with The Strad in October 1988, Starker commented on the perceived 'coldness' in his playing: 'My sound is focused, which means that I vibrate according to the existent overtones… All my life I've been criticised for not moving, when in fact I've been moving a great deal all the time. Only rarely do people realise, however, which motions are perceived and which are not. I move every which way, but because I move with the phrase, nobody notices.'

In the same interview he explained his views on tone production: 'The cello is rich because of its compass from bass to coloratura, and I hear within me that it can produce all these sounds, so I try to produce the greatest variety of sounds possible. In my mind, the cello sounds as a vocal or orchestral instrument, not a cello.'

In the 1950s Starker used the 1696 'Lord Aylesford' Stradivari as his main performing instrument. In his later years, he mainly played on a 1705 Gofriller and a 1707 Giuseppe 'filius Andrea' Guarneri.