'At Home With Ray Chen' airs Tuesday 19 May and Wednesday 20 May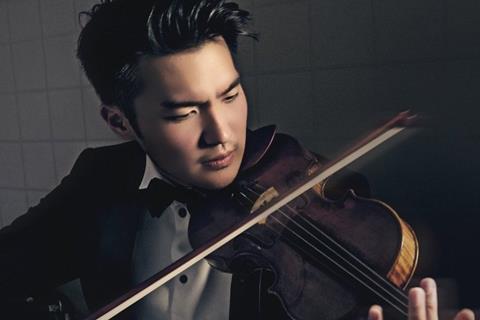 At Home With…, the series launched by the Los Angeles Philharmonic Association, Classical KUSC (Los Angeles), and Classical KDFC (San Francisco) in response to the COVID-19 pandemic, continues this week with the violinist Ray Chen broadcasting from his home. At Home With Ray Chen, in which the Taiwanese-Australian violinist will share music that has resonated in his life, airs Tuesday 19 May, and Wednesday 20 May at 6pm PDT.
Broadcast locally on Classical KUSC and Classical KDFC; syndicated throughout the US, and available for streaming internationally, each At Home With… episode presents the artist's curated musical selections along with their personal reflections on the music and their experience in our current environment.
Find all the ways to listen at KUSC.org.