Midori, Vadim Repin, Jaime Laredo and Arabella Steinbacher among jurors for €25,000 top prize event in Brussels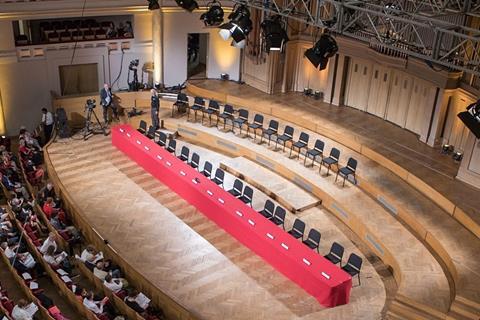 The 2019 Queen Elisabeth Violin Competition, which opens its live rounds in Brussels with 71 young violinists on 29 April, has announced its jury members, including a number of past prize winners.
They are:
Pierre Amoyal
Martin Beaver (4th prize, 1993)
Corina Belcea
Patrice Fontanarosa
Pamela Frank
Lorenzo Gatto (2nd prize, 2009)
Koichiro Harada
Yossif Ivanov (2nd prize, 2005)
Dong-Suk Kang (3rd prize, 1976)
Victor Kissine
Jaime Laredo (1st prize, 1959)
Shirly Laub
Mihaela Martin (5th prize, 1980)
Midori
Natalia Prischepenko (5th prize, 1993)
Vadim Repin (1st prize, 1989)
Arabella Steinbacher
The jury is chaired by Gilles Ledure, general manager of the Flagey cultural centre in Brussels.
The inaugural QEMC in 1937 was devoted to the violin and dedicated to Eugène Ysaÿe, who had recently died. David Oistrakh, then aged 28, was the competition's first winner. The first piano competition took place the year after. Singing was added in 1988 and, in 2017, the competition was opened out to cellists. There is also a composition competition, which is run outside of the four-year cycle.
The winner of the previous violin competition, 2015, was the South Korean violinist Ji Young Lim.