Winner will Perform Bach's Double Violin Concerto with the Los Angeles Philharmonic and Ray Chen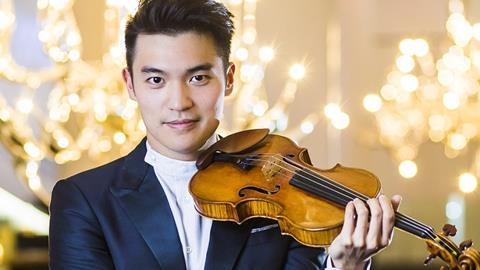 Ray Chen and the Los Angeles Philharmonic have announced the 'Play with Ray' competition, which is inviting video submissions from violinists worldwide for a chance to perform Bach's Double Concerto with Chen at the Hollywood Bowl.
The concert is scheduled for 8 August 2019.
'I want to provide people around the world a fun, once-in-a-lifetime opportunity,' said Chen. 'People who have a dream to perform on stage, this project is for you. I couldn't think of a better partnership to help realize everyone's passion for music than the LA Phil at the Hollywood Bowl.'
Entry is for non-professional violinists of all ages and is free.
Entrants are invited to play alongside a video of Chen and the orchestra, record themselves, and submit along with an essay. The top three finalists will be flown to Los Angeles to play violin with Chen in person on violins provided by the Tarisio auction house.
The finalists will also attend masterclasses and concerts in the days leading up to the concert. The overall winner will join Chen and the LA Phil on stage at the Hollywood Bowl to perform the first movement of Bach's Double Violin Concerto
For further information and to submit an application, visit hollywoodbowl.com/playwithray.