40 violinists will compete for the largest prize package in the quadrennial competition's history in front of an internationally acclaimed panel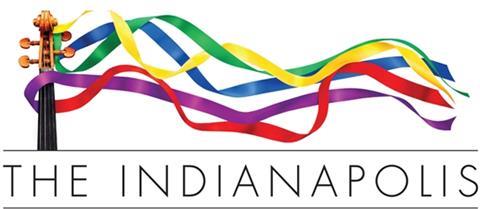 The International Violin Competition of Indianapolis (IVCI) has revealed the 40 violinists and 9 jury members taking part in the 11th Quadrennial competition from 9 to 25 September.
Valued at over $350,000, the 2022 prize package will be the largest in IVCI history. The gold medallist will receive a cash prize of $75,000, a Carnegie Hall recital debut, a CD recording contract, and website development and maintenance for four years following the competition.
The gold, silver and bronze medal winners will each receive career management and international concert engagements for four years, while the six laureates will be loaned instruments in the IVCI collection, such as the 1683 'ex-Gingold' Stradivari violin, until the next competition in 2026.
The nine members of the jury are: Noah Bendix-Balgley; 1990 IVCI bronze medallist, Ivan Chan; Pamela Frank; Yuzuko Horigome; Dong-Suk Kang; Cho-Liang Lin; 1982 IVCI gold medallist, Mihaela Martin; and 1998 IVCI silver medallist, Liviu Prunaru. IVCI artistic director Jaime Laredo will preside over the panel.
In the screening round, contestants were required to perform two contrasting solo Bach Sonata or Partita movements, one Paganini caprice, the first movement of a Mozart concerto, and a full concerto from the Romantic or Post-Romantic period.
Laredo, 2006 IVCI Laureate Bella Hristova, and Juilliard professor Joel Smirnoff chose the following 40 participants to proceed to the next round:
Ji Hyun Baik (South Korea), 23
Joshua Brown (United States), 22
Maya Anjali Buchanan (United States/India), 22
I-hao Cheng (Taiwan), 23
Karisa Chiu (United States), 23
Jung Min Choi (South Korea), 28
Isabelle Durrenberger (United States), 23
Hiu Sing Fan (Hong Kong, China), 25
Rennosuke Fukuda (Japan), 22
KayCee Galano (Philippines), 21
Ria Honda (Japan), 22
YiYang Hou (China), 17
Sirena Huang (United States), 28
Marie-Astrid Hulot (France), 24
Anna Im (South Korea), 24
Inés Issel Burzyńska (Poland/Spain), 21
Miray Ito (United States), 19
Yiliang Jiang (China), 26
Gyehee Kim (South Korea), 29
Haram Kim (South Korea), 24
Jeein Kim (South Korea), 26
SooBeen Lee (South Korea), 21
Yoojin Lee (South Korea), 23
Emma Meinrenken (Canada/Germany), 23
Nathan Meltzer (United States), 22
Elias David Moncado (Germany), 21
Audrey Park (United States), 19
Yue Qian (China), 27
Rubén Ernesto Rengel Cardona (Venezuela), 27
Julian Rhee (United States), 22
Cosima Soulez Larivière (France/The Netherlands), 25
Yukiko Uno (Japan), 26
Wendi Wang (China), 24
Jaewon Wee (South Korea), 22
Claire Wells (United States), 21
Victoria Wong (Australia), 24
Katherine Woo (United States), 24
Christine Wu (United States), 27
Cherry Yeung (Hong Kong), 25
Minami Yoshida (Japan), 24
The participants will attend Opening Ceremonies on Friday 9 September 2022 before completing 16 days of preliminaries, semi-finals, a classical final round with the East Coast Chamber Orchestra, and a final round with the Indianapolis Symphony Orchestra under the baton of Maestro Leonard Slatkin.