All-male final six, including three Americans, competing for €20,000 first prize and opportunity to perform on Paganini's favourite violin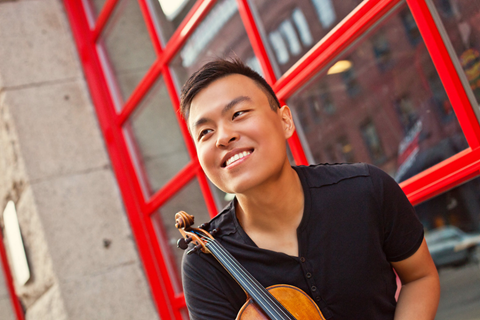 The Premio Paganini in Genoa has announced its six finalists. They are:
Kevin Zhu, US
Luke Hsu, US
Yiliang Jiang, China
Stephen Kim, US
Oleksandr Pushkarenko, Ukraine
Fedor Rudin, France
The final stages of the competition take place on 13 and 14 April. The winner will receive €20,000 and also be invited to perform on Paganini's own favourite violin, the 1743 'Cannon' Guarneri 'del Gesù'.
Founded in 1954, the Paganini International Violin Competition has awarded its top prize to a number of outstanding violinists, including György Pauk, Salvatore Accardo, Gidon Kremer, Leonidas Kavakos and Ilya Gringolts.
This year's jury, following the resignation of chair Fabio Luisi in February, is chaired by violinist Sergei Krylov and also includes the 1985 competition winner Dimitri Berlinsky, 1994 winner Bin Huang, violinists Heiner Madl, Svetlana Makarova and Anna Tifu, and Australian conductor Daniel Smith.