Violinist Sophie Rowell will take up her new role at the beginning of 2023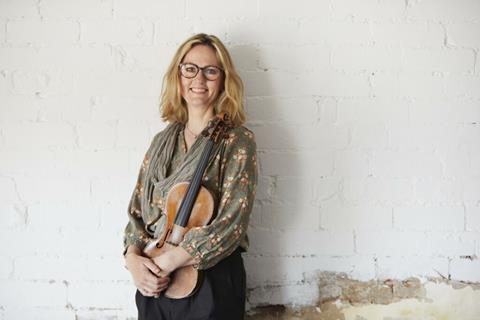 Australian violinist Sophie Rowell has been named artistic director designate for the Melbourne Chamber Orchestra. The ensemble's third artistic director in its 30-year history, she will take over from William Hennessy and Jeffrey Crellin.
Rowell commented, 'I am extremely honoured to have been given the opportunity to lead the Melbourne Chamber Orchestra as its artistic director from 2023 and hope to build on the legacy of performance excellence that my wonderful predecessor William Hennessy has left for us.
'I see a future of exciting possibilities that only an orchestra with the flexibility and commitment of MCO can achieve and I can't wait to get started sharing my artistic vision.'
Rowell will move on from her role as concertmaster of the Melbourne Symphony Orchestra, where she has been since 2015. She won the ABC Young Performer's Award in 2000 and was a founding member of the Tankstream Quartet, which enjoyed success at the Melbourne National Chamber Music Competition, the Osaka International Chamber Music Competition, Cremona String Quartet Competition and the Melbourne International Chamber Music Competition.
Following studies in Germany, the Tankstream Quartet returned to Australia where they were appointed the Australian String Quartet in 2006. Rowell led the group as ensemble in residence at Elder Conservatorium in Adelaide until her departure in 2011.
Rowell will continue teaching at the Australian National Academy of Music alongside her new role at MCO.