Players perform for chance to win prizes worth CA$150,000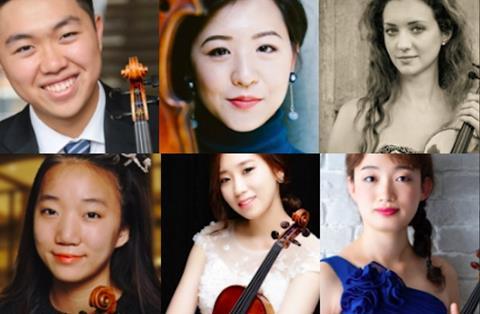 The Concours musical international de Montréal has announced which six violinists will compete in the finals on 4 and 5 June. They will perform a concerto with the Orchestre symphonique de Montréal and British conductor Alexander Shelley at the city's Maison symphonique.
Chosen from twelve semi finalists, the six players are:
Elli Choi (US)
Anna Lee (US)
Christine Lim (US/South Korea)
Fumika Mohri (Japan)
Johanna Pilchmair (Austria)
Hao Zhou (US)
The prize winner will receive CA$30,000 cash, a career development grant of CA$50,000, a residency at the Banff Centre and a new instrument and bow worth CA$20,000.
Cash prizes for second and third place are CA$15,000 and CA$10,000 respectively, while a number of special awards bring the prize fund's total value to CA$150,000.
Zarin Metha, a former director of the Montreal Symphony Orchestra and New York Philharmonic, chairs the jury of Pierre Amoyal, Michael Haefliger, Kim Kashkashian, Boris Kushnir, Cho-Liang Lin, Mihaela Martin, Barry Shiffman, Dmitry Sitkovetsky and Pavel Vernikov.