Preceding the main competition, the showcase invited five young violinists aged 10-14, and awarded a $10,000 audience prize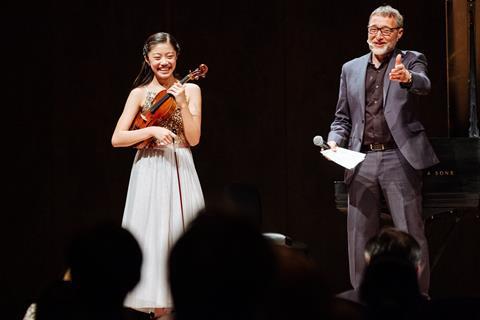 The Concours musical international de Montréal (CMIM) has opened its 2019 violin event with 'Mini Violini', a showcase for very young musicians.
Five winners of international junior competitions, aged 10 to 14, were invited to perform on two consecutive evenings in recital and with the chamber orchestra I Musici de Montréal.
Stressing the nature of the event as showcase rather than competition, the ten CMIM jury members were present and gave comments and feedback to the violinists.
An single audience prize of CA$10,000 was awarded to 13-year-old Hannah Tam from Hong Kong following a tally of votes from the public both in the concert hall and online.
The other participants, who were each awarded CA$1,000, were Emrik Revermann, 10 (Canada), Natsuho Murata, 11 (Japan), Shihan Wang, 14 (China) and Samuel Tan, 14 (Singapore).
The main competition, which offers a top prize worth over CA$100k, combining cash, career development grant, instrument and engagements, begins this evening at the Montreal Museum of Fine Arts' Bourgie Hall.