The German Orchestra Foundation has so far raised more than €855,000 for the emergency fund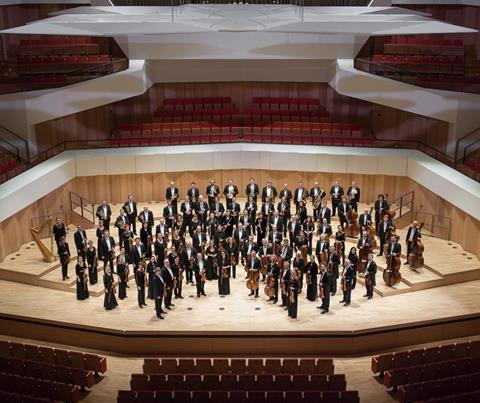 An emergency relief fund has been created for freelance musicians in Germany. Under the patronage of Kirill Petrenko, chief conductor of the Berlin Philharmonic, and culture commissioner Monika Grütters, the independent German Orchestra Foundation was founded by the German Orchestra Union and has already collected more than €855,000, with the musicians of the Dresden Staatskapelle announcing yesterday that they would contribute €20,000 to the total.
Read: How are string soloists coping with the coronavirus lock down?
Read: Where can musicians find support at this time?
'Permanent members of concert and theatre orchestras, as well as radio orchestras, will be relatively secure in the coming weeks, in the event of cancellations, owing to the continued payment of wages,' said the union's director Gerald Mertens. 'Freelancers, however, are facing a real threat to their existence.'
'In order to stimulate cultural life in Germany as quickly as possible after this crisis, in addition to the unprecedented emergency measures of the federal government, we also particularly need the commitment of civil society and the solidarity of the strong with the weaker,' said Grütters. 'I am convinced that if we who love music collaborate in this way, we will have the best chance that our musical culture will not suffer irreparable damage.'
Other orchestras whose musicians have contributed to the emergency fund include the Mecklenburg Staatskapelle (€3,000) and the Magdeburg Philharmonic (€2,500).