National Alliance for Audition Support forms to tackle under-representation of Black and Latino musicians in US orchestras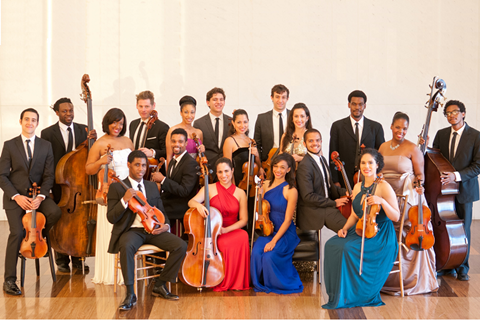 The Sphinx Organization, New World Symphony, and League of American Orchestras have joined forces to create the National Alliance for Audition Support (NAAS) with the aim of increasing diversity in American orchestras.
The three organisations have secured a $1.8m grant from the Andrew W. Mellon Foundation for an initial four-year project offering 'a holistic and personalised array of support to Black and Latinx musicians to develop their audition skills, increase their participation in auditions, and ultimately, increase their representation in orchestras'.
The NAAS released statements from its partner organisations:
'This is a critical time for all of us to act with renewed commitment and drive to help our orchestras to be more reflective of their communities and to represent perspectives and talents from Black and Latinx musicians,' said Sphinx president and artistic director Afa S. Dworkin
'We are honoured to join forces with key industry leaders, humbled to receive and incorporate extensive insight directly from artists, and incredibly grateful to the Andrew W. Mellon Foundation for prioritising this vital work.'
New World Symphony president Howard Herring said: 'We believe that is possible only if the orchestras of this country are representative of their communities. New World is committed to diversifying its fellowship with the support of our alumni, who have won positions in orchestras and ensembles around the world.
'We are honored now to partner with Sphinx and the League in forming this new Alliance dedicated to making equity and inclusion part of the future for American orchestras.'
Jesse Rosen, president and CEO of the League of American Orchestras, said: 'This unprecedented collective action on the part of America's orchestras addresses some of the main barriers to advancing diversity, equity, and inclusion in orchestras
'The unique and coordinated network of support is informed by research and extensive discussions with many Black and Latinx musicians as well as many other individuals in orchestras and higher education. We are especially grateful to the American Federation of Musicians, the International Conference of Symphony and Opera Musicians, and the Regional Orchestra Players Association for their participation and support.'
The NAAS has identified the following areas of support:
Mentoring: the Alliance will match participants with appropriate mentors in the orchestral field.
Audition preparation through initiatives such as a three-day audition preparation intensive offered by the New World Symphony.
Financial support in the form of stipends for audition travel and other professional development expenses.
Audition previews through showcases offered by The Sphinx Organization, enabling orchestras to familiarise themselves with the talent pool.