The bassist, composer, educator and recording artist was 70 years old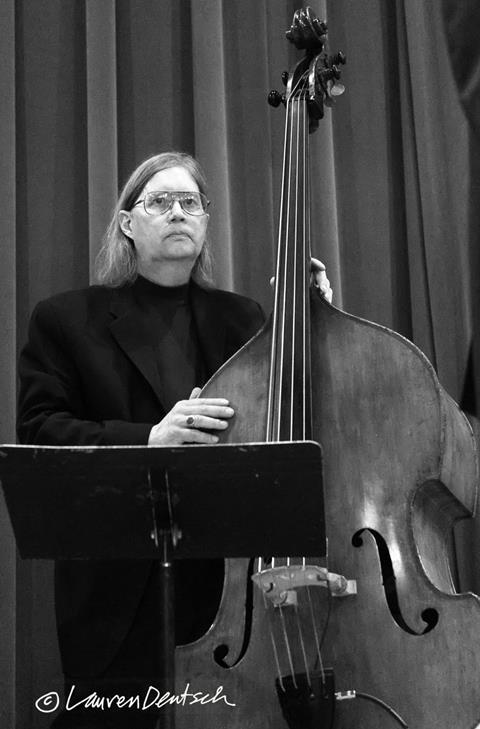 Read more news articles here
US double bassist Kelly Sill died on 28 September 2022. Described as a mainstay of the Chicago jazz scene for 35 years, Sill served on numerous teaching faculties and performed and recorded with an array of jazz artists.
'Kelly was one of the warmest, most welcoming, supportive, and funniest people I've ever had the fortune to spend time with,' said friend and saxophonist Gregory Dudzienski. 'He had that way of interacting with you, that way of giving you his full attention and self that made it feel like you were the most important person in the world to him. That way of interacting carried into his playing as well.'
Sill was born in 1952 in Fargo, North Dakota and grew up in the Chicago area. After receiving his bachelor's degree from the University of Illinois at Urbana-Champaign, he returned to Chicago, where he embarked on his career.
Sill performed and recorded with a number of jazz artists, including Art Blakey, Joe Henderson, Art Farmer, Eddie Jefferson, Clark Terry, Cedar Walton, Herb Ellis, and many more. He performed at the Chicago Jazz Festival, the Elkhart Jazz Festival, the Red Sea Jazz Festival, Thessaloniki Concert Hall in Greece and Symphony Center in Chicago.
Sill's discography encompassed more than fifty recordings as a sideman and leader, including his own albums The Brighter Side with drummer Joel Spencer, and Interior Window with Spencer and pianist Mike Kocour.
As an educator, Sill served on the faculties of Northeastern Illinois University, Lake Forest College, DePaul University and Northern Illinois University. He also taught at the Interlochen Arts Camp, Jamey Aebersold Summer Jazz Workshop, Janice Borla Vocal Jazz Camp, University of Wisconsin/Stevens Point Jazz Camp, Clark Terry Great Plains Jazz Camp and the University of Illinois (Urbana-Champaign) Summer Music Programme.