Polish violinist Sławomira Wilga won first place in the violin category, with the Eliot Quartet taking quartet prize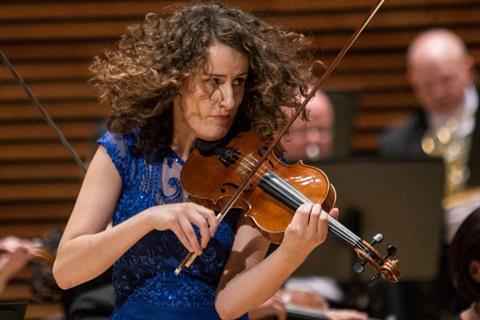 The Eliot Quartett and violinist Sławomira Wilga have won first prize in their categories at the first ever Karol Szymanowski International Music Competiton, receiving €38,000 and €25,000 respectively.
Founded in 2014 and named after T.S. Eliot's Four Quartets, the Germany-based Eliot Quartett is a previous prize-winner at the Irene Steels-Wilsing Foundation String Quartet Competition, the International Mozart Competition in Salzburg and the Melbourne International Chamber Music Competition.
Wilga, who is studying under profesor Łukasz Błaszczyk at the Grażyna and Kiejstut Bacewicz Academy of Music in Łódź, has won prizes at the Grażyna Bacewicz International Violin Competition and Michał Spisak International Music Competition amongst others.
The other prize-winners were:
Giovanni Bonato (composition)
Tymoteusz Bies (piano)
Ewa Tracz (voice)
With an Honorary Committee consisting of Krzysztof Penderecki and Simon Rattle, the competition, which will be held every five years in Katowice, aims to promote Polish music and to raise awareness of Karol Szymanowski and his compositions. This year it hosted over one hundred participants from twenty countries and offered a total prize fund of over €280,000.