The 1703 violin was played in concert by the DSO last week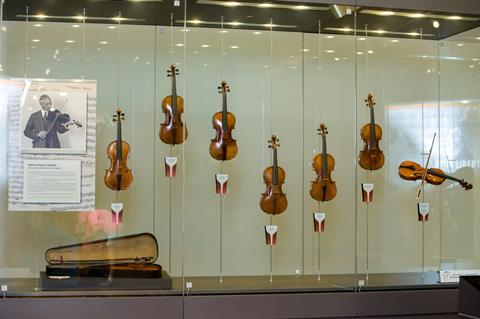 A Stradivarius violin purchased by Henry Ford, the founder of the Ford Motor Company and sponsor behind the development of the assembly line, has been loaned to the Detroit Symphony Orchestra. The 1703 violin, known as the 'Rougemont' was brought to life in concert last week by the DSO associate concert master Kimberly Kaloyanides Kennedy.
It was one of several Italian instruments from the 17th and 18th centuries that Ford bought after making his name in the auto industry. As one of the country's richest individuals, he was able indulge his obsession of stringed music. And although he wasn't very good at playing the violin, he viewed the purchases as part of a wider vision of preserving the past.
Along with several other violins, the 'Rougemont' belongs to the permanent collection of The Henry Ford in Dearborn, Michigan. Its loan to the DSO provides a rare opportunity for one of the instruments to be played outside The Henry Ford's campus.