Violinist Kristin Lee will host a panel commemorating the life of the legendary violin teacher on 1 December 7.30pm ET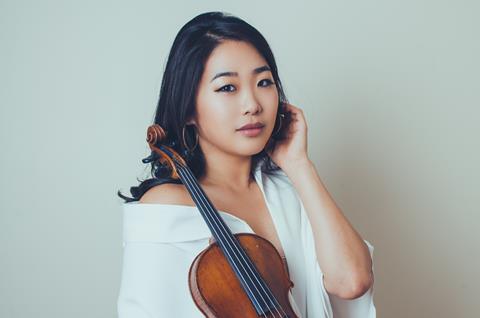 An online panel honouring the violin pedagogue Dorothy DeLay will be streamed on Wednesday 1 December at 7.30pm ET.
Presented by Chamber Music Society of Lincoln Center's Musical Heritage Series, the panel will be hosted by violinist Kristin Lee. DeLay's life will be explored through conversations with former students and colleagues, as well as a display of rarely seen film footage and historical photos.
Other violinists to join Lee on the panel will include distinguished guests and former DeLay students and colleagues Itzhak Perlman, Toby Perlman, Cho-Liang Lin and pianist Sandra Rivers. A virtual Q&A session with the audience will follow the presentation.
Lee says, 'I am deeply honoured to host this discussion about Dorothy DeLay – one of the most important, impactful, powerful, and revolutionary violin pedagogues who touched hundreds, if not thousands, of violinists, including myself.
Born in Seoul, Lee moved to the United States in 1995 and two years later became a student of Catherine Cho and Dorothy DeLay in The Juilliard School's Pre-College Division. In January 2000, she was chosen to study with Itzhak Perlman. Lee holds a Masters degree from The Juilliard School.
The event will stream online for free, with advance registration. Registrants will receive a confirmation email containing information about joining the webinar. More information can be found here
Read: Heart of the Matter - A Tribute to Dorothy DeLay
Read: 'I try to teach the students to think for themselves' – the singular teaching legacy of Dorothy DeLay