Hungarian event reveals last four going through to Saturday final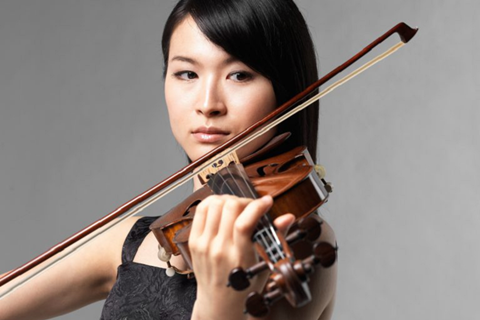 The 2018 Carl Flesch International Violin Competition continues this week in Mosonmagyaróvár, northwestern Hungary, the titular virtuoso and renowned teacher's home town.
The competition started with 49 young violinists for the preliminary live rounds starting on 4 June, before whittling the list down to eleven for the semi-finals and now the final four.
They are:
Feng, Eryu (China)
Nagao Haruka (Japan)
Staples, Louisa (Great Britain)
Turnovsky, Julia (Austria)
The finals take place on Saturday 9 June, with the winner taking home a €5000 cash prize, with €3000 for second and €1500 for third place, along with a number of special prizes.
Prize winners will take part in a gala concert and awards ceremony on 10 June in the Great Hall of the Károly Flesch Culture Center in Mosonmagyaróvár.
The competition jury is chaired by Eszter Perényi, and includes Márta Ábrahám, Jurgis Dvarionas, Frantisek Novotny and Michael Vaiman.