Gold Medals went to the Merz Trio in the Senior String Division and the Fervida Trio in the Junio String Division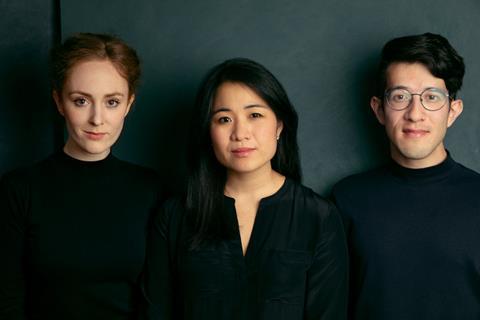 The 46th annual Fischoff Chamber Music Competition, held at the University of Notre Dame in Indiana, USA, has announced its winners.
In the Senior String Division, the Gold Medal, carrying a cash prize of $7,000, was awarded to the New York-based Merz Trio. The Silver Medal, worth $7,000, went to the Abeo Quartet (also from New York), while the Dior Quartet from Bloomington, Indiana, won the Bronze Medal of $2,000.

In the Junior String Division, the Gold Medal of $2,300 went to the Fervida Trio of Burlingame, California. Éclatante, a quartet from Cincinnati, Ohio, won the $1,800 Silver Medal, and the Bronze Medal of $1,300 was awarded to the Meraki Quartet from Berkeley, California.

Taking their name from the early 20th-century 'Merz pictures' of German visual artist Kurt Schwitters, the Merzo Trio (consisting of violinist Brigid Coleridge, cellist Julia Yang and pianist Lee Dionne) draws inspiration from Schwitters' unique style of found-object collage. In 2018 they won First Prize and Audience Prize at the Chesapeake International Chamber Music Competition. Highlights of their 2018-2019 season include performances in New York, Boston, Chicago, Washington D.C.'s Kennedy Center, a feature on London's BBC Radio 3, and two residencies at Snape Maltings in Aldeburgh, UK.
Formed in 2017 as part of the Young Chamber Musicians program, the Fervida Trio (consisting of pianist Karina Tseng, violinist Sean Mori, and cellist Angeline Kiang), has since won First Prize in the 2018 Galante Prize Competition, and Gold Medal and Beethoven Prize in the 2019 PAC Chamber Music Competition, in Pasadena.
Sitting on the jury in the Senior String Division were Daniel Phillips, Sabina Thatcher, Michael Reynolds and Marian Hahn. Jury members in the Junior String Division included Rebecca Fischer, Jeffrey Ziegler and Liza Stepanova.