The instrument, which Joshua Bell played as a teenager, will be sold at auction on 16th May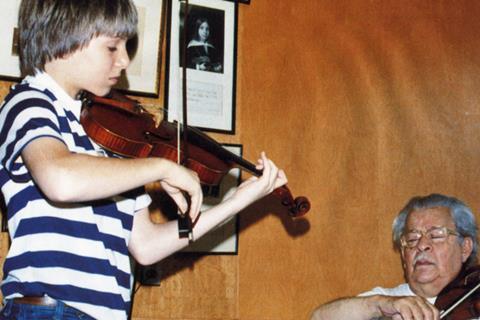 The 1750 Giovanni Battista Guadagnini violin, which Joshua Bell played as a teenager when he launched his solo career while studying with Josef Gingold, will be sold at auction on 16th May by New York's Tarisio Fine Instruments & Bows. The instrument is owned by the Indiana University Jacobs School of Music and proceeds from the sale will benefit its students and faculty.
Since receiving the violin in 1963 from an anonymous donor, the school has loaned it to several students in addition to Bell. It sold a similar instrument by the maker in June of 2018 for $2.1 million, the current auction world-record for the maker.
Other auction highlights include a rare Guarneri viola, as well as an original manuscript by John Cage dedicated to Paul Zukofsky. The full catalogue of instruments for sale can be viewed at www.tarisio.com.
Previous Tarisio sales have included the Isaac Stern collection of violins, bows and memorabilia in 2003, the 'Lady Blunt' Stradivarius sold in 2011 for a record $15.9 M, the Lorin Maazel Guadagnini, the stolen 'Min Kym' Stradivari, the ex Primrose Guarneri and others
Here's a video of Bell playing before Gingold with the instrument.