Nina Bernat scooped the grand prize of $5,000 and will enjoy a solo engagement in 2023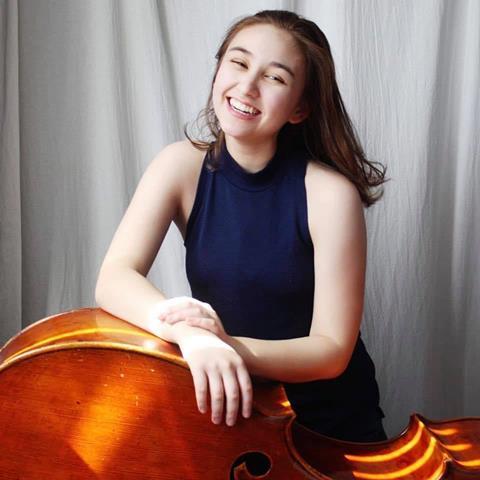 Read more news articles here
The finals of the 2022 Barbash J.S. Bach Competition were held on 1 December at Stony Brook University's Staller Center Recital Hall. The competition is for string players ages 16 to 30, performing works such as Sonatas, Partitas and Suites by J.S. Bach for unaccompanied modern or baroque bowed string instruments.
This year, the grand prize went to double bassist Nina Bernat, who performed Cello Suite no.2 in D minor. She won a cash prize of $5,000 and will be featured as a soloist at the Island Symphony Bach Festival, to be held in Bay Shore, New York in January 2023, for which she will receive an additional $1,500. As grand prize winner, Bernat also had the opportunity to participate in a masterclass with baroque violinist Rachel Podger, hours after her competition victory.
Bernat was first prize winner at the 2019 International Society of Bassists Solo Competition and first and grand prize winner of the 2022 Minnesota Orchestra Young Artist Competition. At the age of 19, she performed as guest principal of the Israel Philharmonic under Adrás Schiff and Osmo Vänskä as well as with the New York Philharmonic under Gustavo Dudamel. As a recipient of the 2019 Keston MAX Fellowship, she performed with the London Symphony Orchestra on a subscription series concert at the Barbican Centre and in a chamber music concert for LSO Discovery Day at LSO St. Lukes.
Bernat began her musical studies with her father and former member of the Israel Philharmonic, Mark Bernat. She continued her studies at the Juilliard School with Tim Cobb and Astrid Schween, receiving the Kovner Fellowship.
Second prize of $1,000 went to violinist Yuki Serino. Serino started studying the violin under the guidance of her parents at the age of three. She is currently attending the Pre-College at the Mozarteum University in Salzburg under the guidance of Pierre Amoyal, and studied with Giuliano Carmignola, Georg Egger, and Miriam Dal Don.
The 2022 competition jury comprised Robert Mealy, Colin Carr, Phoebe Carrai, Arthur Haas, and Ida Kavafian.
This competition was established in 2019 to honour Long Island residents Lillian and Maurice Barbash for their life-long commitment to the arts. The 2021 competition saw a joint first prize awarded to violinists Lun Li and Tianyou Ma, while the 2020 competition was won by cellist Maxime Quennesson.