The nonprofit organisation, originally founded to support concerts and programming of the quartet and handle finances, last week informed the quartet their positions as salaried musicians had been eliminated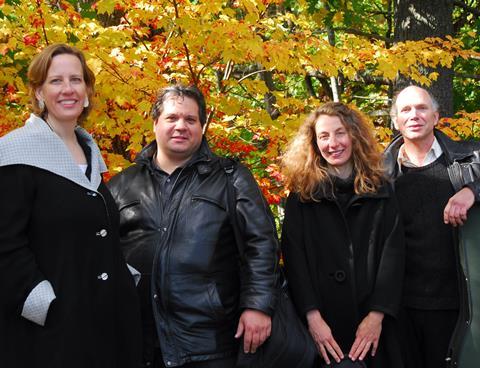 The Friends of the DaPonte String Quartet has terminated the salaried positions of the ensemble in favour of a change of direction and name.
Members of the 30-year-old ensemble, comprising violinists Ferdinand Liva and Lydia Forbes, violist Kirsten Monke and cellist Myles Jordan, received letters from Erica Ball, the Friends' executive director, notifying them that their paid positions under the employment of the nonprofit had been eliminated as of 10 May.
'It does feel a little strange to receive walking papers from an institute I founded,' cellist Jordan told the Press Herald last week. '[The organisation's decision] has been two years in the making, and it's been perpetrated with great skill and discipline, and in complete secrecy.'
In the letter Ball writes: 'The Board of the Friends of the DaPonte String Quartet has evaluated its mission and role in supporting the performing arts and has reached the conclusion that it is in the best interest of the organisation to move in a different direction.'
However, Jordan says he has felt a growing move by board members to try to exert more control over the musicians, especially with regard to repertoire, and specifically an emphasis on diversifying the programming. 'They said our music is insufficiently diverse in its representation of women and people of colour,' he said. 'It's true that most of what we perform is the music of European dead white men, but that's what we're trained to do.'
The board says the pandemic presented an opportunity to reflect on its mission going forward and will change its name to Chamber Music Maine. Board president Thomas Davis hopes the move will include more musicians as 'a win for the community'.
The future for the quartet looks uncertain, with the friends scheduled concerts cancelled. With no plans for retirement, the group is now seeking legal action to claim the organisation as its own.