Royal Concertgebouw first violinist Christian van Eggelen pays tribute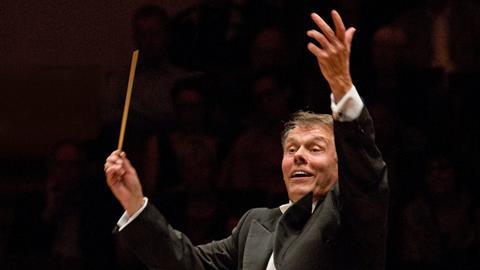 The Latvian conductor Mariss Jansons, who was chief conductor of the Bavarian Radio Symphony Orchestra from 2003, and Amsterdam's Royal Concertgebouw Orchestra from 2004 until 2015, has died at home in St Petersburg at the age of 76. The news was announced on 1 December 2019.
In a statement, the Royal Concertgebouw Orchestra Amsterdam said: 'The music world has lost a great conductor; we have lost a tremendously inspirational musician and a warm and humble man. Jansons was very committed to the orchestra and highly respected and well loved by both the musicians and audience. He knew how to bring the best out of the orchestra.'
Concertgebouw first violinist Christian van Eggelen said: 'We are grateful for the beautiful years in which we were lucky enough to know Mariss Jansons as chief conductor of the Concertgebouworkest. As Maya Angelou said: 'People may forget the things you do, and people may forget the things you say. But people will never forget how you made them feel.' In loving memory of the beautiful concerts and the warm, loving feeling.'
Born in 1943 in the Latvian capital, Riga, Jansons studied violin, viola, piano and conducting in St. Petersburg, and continued his studies with Hans Swarowsky in Vienna and Herbert von Karajan in Salzburg. In 1973, he was appointed Yevgeny Mravinsky's assistant with the St. Petersburg orchestra, where his father Arvids had also conductor. From 1979 to 2000 he served as music director of the Oslo Philharmonic, and he was music director of the Pittsburgh Symphony from 1997 to 2004.
Jansons conducted the Concertgebouw 465 times since his debut in 1988. In 2004 he became the orchestra's sixth chief conductor, putting an emphasis on the great symphonic works of the 19th and 20th centuries, including Mahler, Strauss and Shostakovich. After retiring from the post in 2015 when he was succeeded by Daniele Gatti; he returned as guest conductor, but due to a heart condition was forced to cancel a number of performances. In 2020 he was due to conduct works by Mendelssohn and Strauss.