New York recital and management contract are part of package for winners of the Victor Elmaleh Competition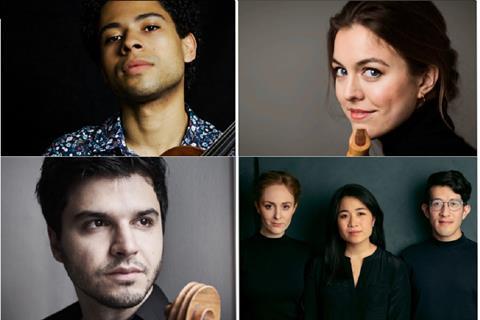 The New York based Concert Artists Guild announced the winners of its annual Victor Elmaleh Competition on Sunday.
They are:
Jamal Aliyev, cello
Jordan Bak, viola
Tabea Debus, recorder
Merz Trio
There is no cash prize for the event, but each winner is given a three-year management contract with CAG, a showcase recital in New York and professional development coaching. There are also more than 40 performance prizes with lorchestras, concert series, and festivals around the US which will be shared among the winners according to suitability.
The competition is unusual in accepting entries from any instrument or chamber group, with participants judged by a selection of music directors and arts administrators.
Recent string winners of the competition include the Argus Quartet in 2018, violinist Yujin Jang in 2017, and double bassist Sam Suggs in 2016.