Krijnen becomes the third music director in the ensemble's 57-year history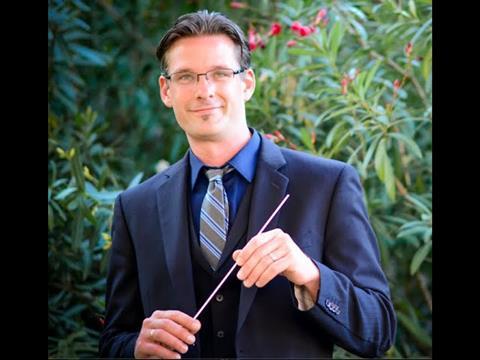 Read more news articles here
The Palo Alto Chamber Orchestra (PACO) has announced cellist, conductor and educator Scott Krijnen as its new music director beginning in the 2023-24 season. The position is currently held by Ben Simon who will complete his tenure at the end of this season after 21 years.
'After 21 years leading this wonderful orchestra and being part of an amazing community of young musicians, parents, teachers and alums, I am delighted to pass the baton to Scott Krijnen, an inspiring teacher, cellist and conductor, said Simon. 'Scott embodies PACO's core value of Playing Well with Others better than anyone else I know. He is uniquely fit to become the third music director in PACO's history and I know the future of PACO is in great hands.'
A native of Antwerp, Belgium, Krijnen received his master's in cello performance from the San Francisco Conservatory of Music, and has performed as cellist and conducted around the world. As an award-winning educator, Krijnen prides himself on his teaching grounded in collaboration, community and support. Krijnen founded and has led the Cambrian Symphony since 2015, and grew his orchestra programme at Castillero Middle School from 80 to 350 students while raising almost half a million dollars for the initiative.
He is winner of the 2016 Richard Levin Award for Outstanding Orchestra Educator for the State of California as well as CSN All-Star Teacher Award, 2020 Belle Foundation Grant, 2021 Grammy Educator of the Year Quarterfinalist, and voted Teacher of the Year at Castillero Middle School.
Founded by William Whitson in 1966, PACO is an award-winning youth orchestra for regional string musicians of high-school age and younger. It has collaborated with YouTubers TwoSet Violin and was hailed by violinist Itzhak Perlman as 'one of the finest and most talented [groups of young musicians] I have heard.' Notable string alumni include cellist Matt Haimovitz, concertmaster of Orchestra of St Luke's Krista Bennion Feeney, and violinist and YouTuber Caroline Campbell.