The musician, conductor and composer was 71 years old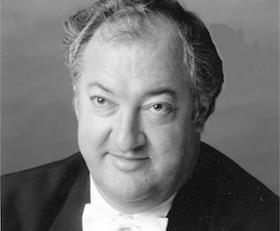 South African cellist, conductor and composer Allan Stephenson has died at the age of 71. With more than 100 compositions in several genres, he was well known in the South African classical music scene, having also founded the Cape Town Chamber Orchestra and run the I Musicanti string orchestra for several years.
Born in 1949 in the UK, Stephenson began playing the piano aged seven, and picked up the cello when he was 13. In 1968 he enrolled at the Royal Manchester College of Music, graduating in 1972. The next year he moved to South Africa where he became sub-principal cellist with the Cape Town Symphony Orchestra. He also taught the cello at the South African College Schools, and was closely associated with the University of Cape Town (UCT), where he lectured in cello and composition, and directed the UCT College Orchestra.
Stephenson conducted South Africa's first performance of Nielsen's Symphony no.4, and recorded the country's first classical CD, containing his own Concertino Pastorale for clarinet and orchestra. He also championed South African composers such as Jeanne Zaidel-Rudolph and Peter Klatzow, and the Hungarian-born Thomas Rajna, who also lived in Cape Town. His own works included the operas Wonderfully Wicked, Who Killed Jimmy Valentine and The Orphans of Qumbu, which has seen some 3,000 orphans of all races taking part. He also composed one act of writer/director Michael Williams's 'Mandela Trilogy', which documented the three stages of Nelson Mandela's life. He also arranged The Tales of Hoffmann, La traviata and Camille for Cape Town City Ballet, often taking on the conducting duties as well. Among his other works are a large amount of chamber music, with instruments in many different combinations.
Watch: Allan Stephenson's Miniature Quartet for oboe and strings, performed at the University of New Mexico Summer Music Institute on 31 May 2016: