The founding violinist of the Orford Quartet was 82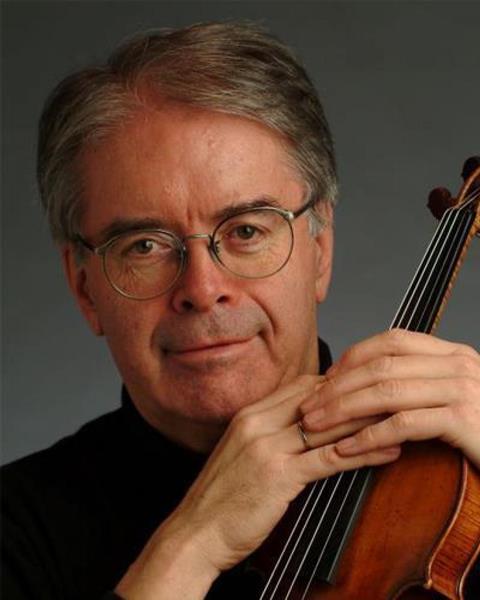 Read more news articles here
Canadian violinist Andrew Dawes died on 30 October 2022 following a battle with prostate cancer. He was 82. Dawes was a founding first violinist of the Toronto based Orford Quartet, with which he played from its inception in 1965 until 1991.
Dawes was born in High River, Alberta on 7 February 1940. He began his violin studies as child with Clayton Hare in Calgary and studied with Murray Adaskin in Saskatoon at the age of 17. Moving abroad to pursue further violin studies, he learnt from Lorand Fenyves at the Conservatoire de Musique Genève, where he won the school's Prix de Virtuosité in 1964.
The following year, Dawes founded the Orford Quartet with Kenneth Perkins, Terence Helmer and Marcel Saint-Cyr. As his teacher Fenyves moved to Toronto to take up a teaching position at the University of Toronto's Faculty of Music, the quartet followed him, beginning its association with the university in 1968. The quartet members joined the faculty in 1972, where Dawes served as professor of music.
With the Orford Quartet, Dawes played in over 3000 performances over six continents and made over 60 recordings. The quartet accumulated many awards during its 26-year career, including first prize at the 1974 European Broadcasting Union string quartet competition, a Canadian Music Council Award in 1978 for their recording of the Mendelssohn Quartets no. 1 and 2, and the council's Grand prix du disque in 1981 and 1983. The quartet was nominated for eleven Juno awards, winning three in 1985, 1987 and 1991. In 2000, the Canadian Broadcasting Corporation named the Orford Quartet one of the 'Ten great Canadian performers of the twentieth century'.
Dawes was honoured with Membership in the Order of Canada in 1991. As well as his recordings with the Orford Quartet, he also recorded the complete Beethoven Sonatas for Violin and Piano with Jane Coop, which was nominated for a Juno Award in 2002. Dawes also won a Canada Council for the Arts Molson Prize in 1976, the Chalmers National Music Award in 1994, the Dorothy Somerset Award for Excellence in Performance and Development from the University of British Columbia and a Queen Elizabeth Jubilee Medal in 2002, and Diamond Jubilee Medal in 2012.
In addition to his professorship in Toronto, Dawes was also professor emeritus at the University of British Columbia School of Music and a distinguished visiting scholar and Catherine Thornhill Steele chair in music at McGill University. He was a member of the board of directors of the Saint James Music Academy and a director of the Vancouver Academy of Music's Chamber Music Institute. He served as jury chair for the Banff International String Quartet Competition from 1983 to 2004, as well as the London International String Quartet Competition.
In 2013 the National Film Board of Canada produced a short film tribute to Dawes called Dynamic Range, directed by Lisa Jackson. The film was produced in partnership with the National Arts Centre and the Governor General's Performing Arts Awards Foundation, which awarded Dawes with a Governor General Performing Arts Award for Lifetime Achievement in Classical Music that year.
Dawes performed on a 1770 G.B. Guadagnini violin now known as the 'Dawes, de Long Tearse' Guadagnini. It is currently played by Robert Uchida, concertmaster of the Edmonton Symphony Orchestra.