Melbourne-based and Brisbane-born violist Katie Yap has taken home the coveted prize and AUD21,000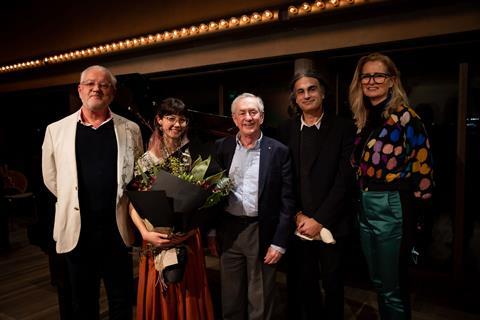 Melbourne-based violist Katie Yap has won the 2022 Freedman Classical Fellowship and AUD21,000. The final's results were announced following a performance on 30 July in the Utzon Room at the the Sydney Opera House, alongside other finalists, violist Henry Justo and harpist Emily Granger. The jury was made up of Australian National University (ANU) School of Music head, Professor Kim Cunio, bassist Kirsty McCahon and senior lecturer at the Sydney Conservatorium, Dr Stephen Mould.
Yap will use the prize money to create her project Multitudes, in which she will compose four works in collaboration with Emily Sheppard, Donald Nicolson, Bowerbird Collective and Mindy Meng Wang. The project's works will be based on one of Judith Wright's bird poems. About Multitudes, Yap said: 'My mother introduced me to these beautiful poems, along with a love of birds themselves. The project represents an exciting, scary step for me in my career — it gives me the opportunity to step into the role of a creator of music, not just a performer and curator.' The works will be created during a three-day workshop, filmed, and presented in a residency of four concerts at the Melbourne venue Tempo Rubato.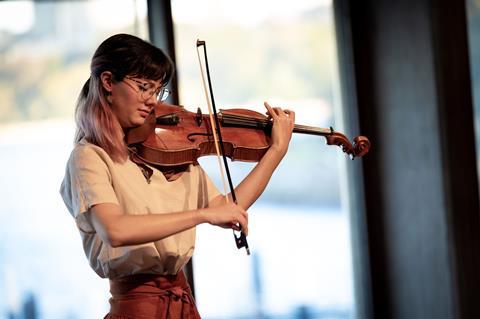 Following her win, Yap said: 'I'm extremely grateful to all the people who've supported me over my musical life to get to this point, particularly my mentors Julia Fredersdorff and Genevieve Lacey and to the Freedman Fellowship for giving me the opportunity to dream bigger than I could have ever dared.'
Yap, who was born in Brisbane, is a graduate of the University of Queensland and Australian National Academy of Music. She has sinced worked as a chamber and orchestral musician, playing with ensembles such as the Australian World Orchestra, Melbourne Symphony Orchestra, Australian Brandenburg Orchestra and Chrysalis Trio.
The Freedman Fellowship Awards, which include classical and jazz categories, are awarded annually to young Australian instrumentalists aged 35 or under. The awards are managed by The Music Trust and were originally created by Laurence Freedman AM and Dr Richard Letts AM. To enter, participants music submit performance recordings and pitch a unique project to be funded by the award's prize. A host of leading Australian musicians are past winners of the prize. Recent string winners include last year's winner violinist Kyla Matsuura-Miller, cellist Richard Narroway, and current ACO violist Stefanie Farrands, who won in 2016.
"