The renowned cello pedagogue's previous SFCM cello faculty tenure ran from 1973 to 2003 – and she first taught there in the early 1950s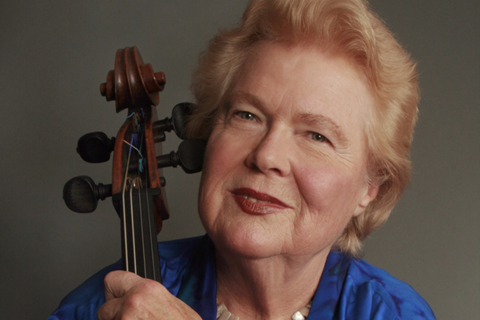 Bonnie Hampton has joined the San Francisco Conservatory of Music (SFCM) cello faculty after a 15-year break, returning to a position she held for 30 years from 1973.
Her teaching association with the SFCM goes back to the early 1950s when she first taught at its Saturday school following her own graduation.
The renowned cello pedagogue and chamber music specialist moved to the Juilliard faculty in 2003 where she remained for a decade.
'It is completely natural for me to be returning to the Conservatory,' she said. 'No matter where my travels have taken me, this has always been my musical home. My optimism for the chamber music program is very high and any contribution I can make to it is very much my pleasure.'
SFCM President David H. Stull commented: 'We are honored to welcome Bonnie back to SFCM.
'She is among the great artists and teachers of our time, and her return to the legendary chamber program she launched so many years ago is a joyful moment for our community and a tremendous opportunity for our students. We are thrilled to have her with us!'
Hampton developed the first US master's degree program in chamber music at SFCM in 1985 and is a recipient of an honorary doctorate from the Conservatory and its the recipient of Award for Excellence in Teaching.