The musicians receive €4,000 euros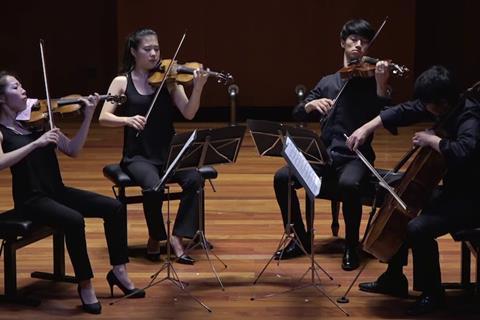 The Felix Mendelssohn Bartholdy University Competition 2020, which focused this year on singing and string quartets, has awarded its first prize to mezzo-soprano and alto Carmen Artaza, and the Baum Quartet. They receive €4,000.
The Baum Quartet, which consists of violinists Sun Shin and Onyou Kim, violist Daekyu Han and cellist Hang-Oh Cho, was also awarded the special prize for the best interpretation of the commissioned work.
Formed in Seoul, South Korea, in March 2016, the Baum Quartett won 2nd prize in the Salieri-Zinetti Chamber Music International Competition, held in Verona. Following this they went on to participate in the Mendelssohn Musikfestival 2017, and have also performed in the Hamburg Elbphillharmonie.
Second prize of €2,500 went to the Munich contralto Freya Apffelstaedt and the Cheng Quartet from Hanover, while third prize of €1,500 went to the alto Ekaterina Chayka-Rubinstein, from Hanover University of Music, and the HANA quartet from Munich.
Founded in 2013 to support music students at Germany conservatories, The Felix Mendelssohn Bartholdy University Competition is held by the Prussian Cultural Heritage Foundation and the Rectors' Conference of the German universities of music, and focuses on a different musical discipline every year.