Breast cancer claims Polish violinist in her adopted home of New York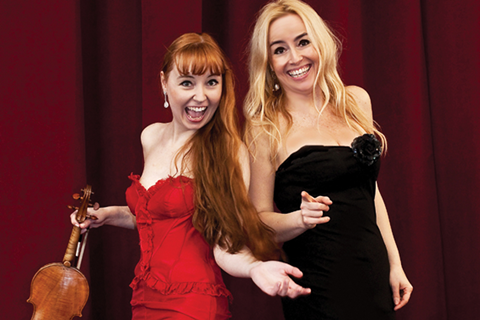 Anna Karkowska burst onto the scene with a series of YouTube videos in 2010, filmed during Abbey Road recording sessions with the London Symphony Orchestra for a debut album featuring Paganini, Sarasate, Wieniawski and a new concerto by young German composer Robin Hoffmann.
Her unorthodox style, featuring a broad vibrato and extravagant portamentos, excited much debate online.
More recently, Karkowska had released two albums with her sister Kasha, who was her regular duo partner.
Karkowska graduated from the Wieniawski Music High School in her home town of Łódź, Poland, before attending the College-Conservatory of Music in Cincinnati, styding violin with Piotr Milewski, and moving to post-graduate studies at the Juilliard School of Music (studying with Dorothy DeLay and Hyo Kang).
She died on 14 February 2018.