Both professionals and students submitted double bass-related papers from a range of disciplines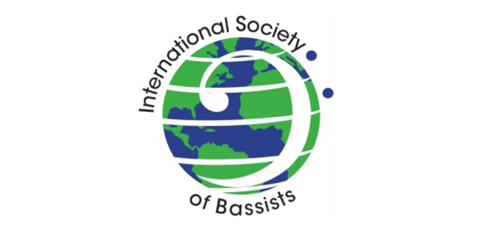 Read more news articles here
The International Society of Bassists (ISB) has announced the winners of its biennial Research Competition. Dr Mark Elliot Bergman from Sheridan, Wyoming, won in the professional category with his paper E-Portfolios as Learning Tools for Applied Double Bass Study: A Research-Based, Practice Oriented Approach. Kathryn Schulmeister from Pasadena, California, won in the student category for her paper Learning Strategies for Complex Rhythms: Approaching Barrett's splinter for Contrabass Solo (2018-2022). They both receive $500, the opportunity to to present their research papers at the 2023 ISB Convention, as well as publication in the Online Journal of Bass Research.
The competition invites unpublished papers from several disciplines, including musicology, performance practice, lutherie and pedagogy, relevant to the double bass. The winning papers will also be published on the ISB's Online Journal of Bass Research and the winners will present their research at the 2023 ISB Convention in June 2023 at the University of Michigan in Ann Arbor.
Dr Bergman is director of strings and orchestra studies at Sheridan College in Wyoming. He is also a bass, cello, viola da gamba, electric bass, and composition teacher, and has served as principal bass in orchestras across North and South America. He earned his doctorate at George Mason University in 2015, and is also an alum of Yale University, the Eastman School of Music and the Manhattan School of Music.
Schulmeister is a performing double bassist and is currently studying a doctor of musical arts degree in contemporary music performance at the University of California. She is also a music alum of the New England Conservatory of Music and the McGill University in Montreal.
The competition jury comprised chair Andrew Kohn, Shanti Nachtergaele, Igor Pecevski and Robert Sabin.