Twelve young violinists remain in contention for the biggest prize pot available in any competition, whittled down from the 36 invited to the live rounds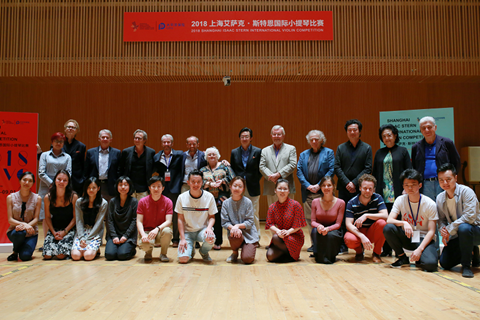 The Shanghai Isaac Stern International Violin Competition has announced the 12 semi-finalists of its 2018 edition.
They are:
Diana Tishchenko, 28, Ukraine
Alex Zhou, 17, United States
Arsenis Selalmazidis, 28, Greece
Chang Yuan Ting, 18, Canada
Nancy Zhou, 25, United States
Olga Šroubková, 25, Czech Republic
Quanshuai Li, 27, China
Jia Yi Chen, 22, China
Sophia Su, 17, United States
Yige Chen, 18, China
Yurina Arai, 24, Japan
Yun Tang, 26, China
In total 36 candidates were invited to the live rounds, which started on 10 August, chosen by the pre-selection jury from 174 applicants.
The biennial competition, in its second edition, is offering a $100,000 top prize, $50,000 second prize and $25,000 third prize. A further $10,000 prize is offered for the best performance of a Chinese work – this year Qigang Chen's La joie de la souffrance.
The first edition of the competition was won by Japanese violinist Mayu Kishima in 2016.
The semi-final round begins on Saturday 18 August with the string quartet session.
Watch: Mayu Kishima gives Shanghai Isaac Stern Violin Competition winning performance