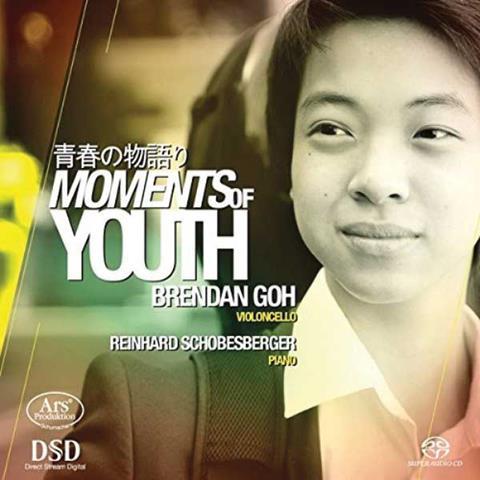 Description: Debut recital from a teenage cellist – but has he been captured too early?
Musicians: Brendan Goh (cello) Reinhard Schobesberger (piano)
Composer: Bach, Schumann, Fauré, Haydn, Cassadó, Piazzolla, Paganini
Brendan Goh is clearly a cellist with some promise. At the age of 15 he is already in his first year at Vienna's Amadeus International School, studying with Franz Bartolomey. Yet on the evidence of this well-engineered CD, it seems rather premature for him to be making a commercial recording. Although his playing is dexterous, with mainly good intonation, there are other aspects that betray his limitations, particularly in regard to portraying a work's underlying harmonic and musical structure.
This is evident in the more rhapsodic movements of Bach's Third Suite. The opening Prélude has curious rubato and speed changes that are not obviously informed by the harmonic movement underpinning the melodic line. Although the faster dance movements have some well-characterised touches, there is a totally unconvincing and illogical use of rubato in the Sarabande. Schumann's Fantasiestücke offers secure intonation but a limited dynamic range, and begs for a more overt feeling of fantasy and greater fluidity. Similarly, Fauré's Élégie, although accurate, never breathes with the piano, particularly in the accompanying passages of the middle section.
I am not sure what possessed Goh to include a single movement of a Haydn concerto with piano reduction rather than orchestra but it sounds rather anachronistic in this context, and a number of the double-stops both here and in Piazzolla's Le grand tango are somewhat wayward.
JOANNE TALBOT