World-beating Fauré from war-torn France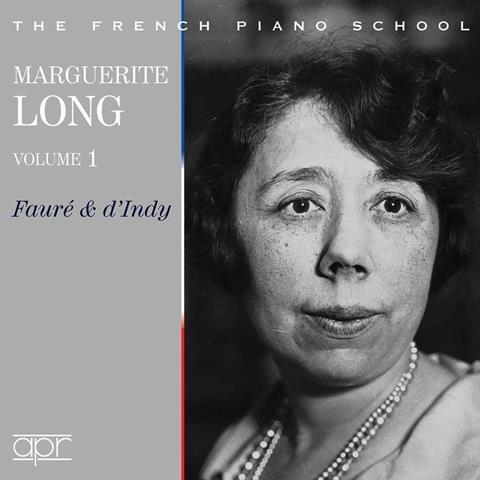 The Strad Issue: April 2022
Description: World-beating Fauré from war-torn France
Musicians: Marguerite Long (piano) Ninon Vallin (soprano) Pasquier Trio, Jacques Thibaud (violin) Maurice Vieux (viola) Pierre Fournier (cello) Conservatoire Orchestra, Colonne Orchestra/ Philippe Gaubert/André Cluytens/Paul Paray
Works: Fauré: Ballade (two versions); selected piano pieces; Les berceaux; Piano Quartets: no.1 in C minor op.15, no.2 in G minor op.45. D'Indy: Symphonie sur un chant montagnard français
Catalogue number: APR 6038 (2 CDS)
The works of direct interest to readers of The Strad in this well-filled omnium gatherum of Marguerite Long's Fauré and d'Indy records are the former's two piano quartets. Recorded on 10 May 1940, the G minor is a legendary performance, one of the few featuring Maurice Vieux, father of modern French viola playing. The Germans were invading the Low Countries, bombs had fallen on Paris during the night and Jacques Thibaud was worried sick about his soldier son Roger (who would be killed on the Sunday).
More unsettled than the popular C minor, the work perhaps suited the prevailing mood. Three of the players had known Fauré well and Fournier was well versed in the style. Seven of the eight 78rpm sides were first takes, only side two needing a second take. The playing is elysian: an inexorable pulse runs through the outer movements; terrific animation is sparked by the piano in the second movement and the Adagio non troppo features Vieux's solos and Long's bell evocations.
The C minor from 1956 with Jean, Pierre and Étienne Pasquier is lovely, although it has many rivals, whereas the G minor is hors concours. Again the outer movements have that Fauréan pulse, the scherzo is effervescent and the Adagio very slow and deeply felt.
Engineer Mark Obert-Thorn has done his best with an LP (op.15) and 78s (op.45) that have clearly been well loved and much played.
TULLY POTTER