The biennial violin contest's jury has also been announced, including Maxim Vengerov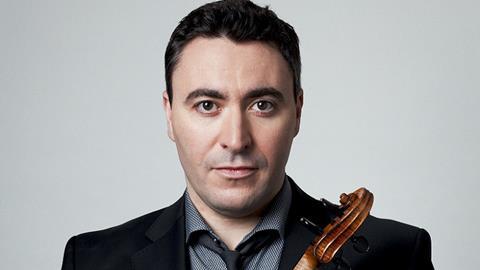 The 18th Menuhin Competition is to take place in Geneva, Switzerland in April 2018. Open to international violinists under the age of 22, the biennial contest has taken place in London (2016), Austin (2014), Beijing (2012) and Oslo (2010) in recent years.
The Orchestre de la Suisse Romande, the Geneva Chamber Orchestra, the Geneva Music Conservatory, the Haute Ecole de Musique and the Center des arts de l'Ecole Internationale will all be involved in next year's competition.
The 2018 jury has also been revealed, all of whom will perform and give masterclasses during the contest. The jurors are:
Pamela Frank, President (US)
Joji Hattori, Vice-President (Japan / Austria)
Itamar Golan (Lithuania / Israel / France)
Ilya Gringolts (Russia / Switzerland)
Henning Kraggerud (Norway)
Lu Siqing (China)
Josef Š paček (Czech Republic)
Maxim Vengerov (Monaco)
Soyoung Yoon (South Korea)
Online applications open today and will close on 31 October 2017. For further details visit menuhincompetition.org.
Founded by Yehudi Menuhin in 1983, the competition's Junior Division is open to violinists aged between 11 and 15, while its Senior Division is open to violinists aged between 16 and 22. Previous prize winners include Tasmin Little, Nikolaj Znaider, Ilya Gingolts, Julia Fischer, Ray Chen, Chad Hoopes, Stephen Waarts and Callum Smart.
The 2016 contest marked Menuhin's 100th anniversary and was won by Yesong Sophie Lee (Junior Division) and Ziyu He (Senior Division).
Photo: Maxim Vengerov has joined the 2018 Menuhin Competition jury © Benjamin Ealovega