The contest has conducted a survey of its young violin entrants, producing interesting findings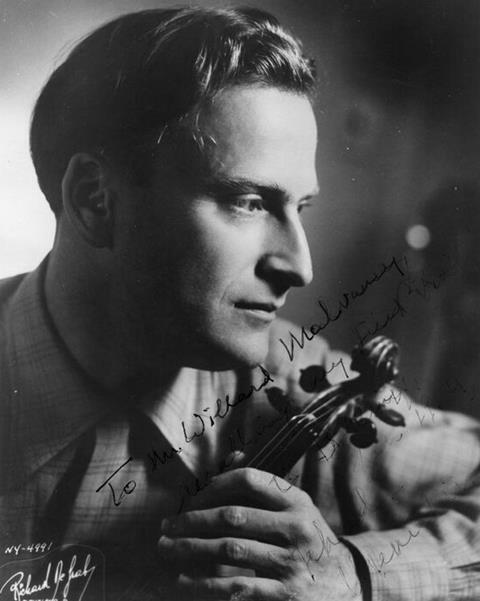 The Menuhin Competition 2016 has received 307 entries – an increase of 9 per cent on 2014's contest. Violinists from all over the world have applied to take part in next year's event in London – from Europe, North America, Asia, Africa and Australia.
Open to candidates under the age of 22 in Junior and Senior divisions, the competition is to be held at London's Royal Academy of Music from 7-17 April 2016, judged by former laureates Julia Fischer, Ray Chen, Tasmin Little, Ning Feng and Joji Hattori, in addition to pianist Jeremy Menuhin, Korean violinist Dong-Suk Kang, director of the Verbier Festival Martin Engstroem and jury chair Pamela Frank.
A survey of the competition's 307 young applicants has produced some interesting findings, including:
66 per cent of all applicants are female
82 per cent of entrants' parents do not play the violin
45 per cent of entrants' parents have never played any musical instrument
28 per cent of violinists who applied do not own their own violin
50 percent of the Juniors (under 16s) began to learn the violin under the age of 5.
The 2014 Menuhin Competition Senior Division was won by Stephen Waarts, while Rennosuke Fukuda triumphed in the Junior Division.
Visit the Menuhin Competition website for full details.